4 Steps to Maintain Workplace Safety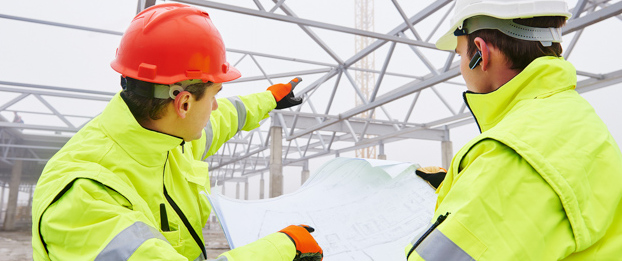 This article was updated on July 20, 2018.

Workplace safety is crucial for protecting your employees and your bottom line. Accidents are costly for an organization's image and finances, and unfortunately, they are rather commonplace. According to the Bureau of Labor Statistics, American workers suffered almost 3 million nonfatal workplace injuries and illnesses and over 5,000 fatal workplace injuries in 2016, the most recent year for which figures are available. Additionally, according to insurance brokerage firm Cavignac & Associates, an average worker's compensation claim for a simple fracture can cost about $50,000, not to mention the indirect costs related to lost productivity and administrative time spent handling the claim and hiring a replacement worker.
With those figures in mind, it should be a no-brainer for HR leadership to spend the necessary time and energy to ensure that safety protocols are in place and workers are informed about them.
Here are four vital steps to keep your workplace a safe place for your employees, customers and vendors.
1. Compliance
You should start by reviewing current OSHA regulations that apply to your industry and make sure your workplace is in full compliance. For instance, you may need to examine tools and equipment used regularly by employees to confirm that everything works safely and properly, or you may need to create or update operating procedures to verify that tasks are completed safely.
2. Safety Standards
It can be tempting for leaders to prioritize productivity over safety, getting things done the quickest way and not necessarily the safest way. But if your organization truly wants to prioritize safety, that commitment must be reflected from the top down. For instance, if the CEO doesn't take time to put on safety goggles before walking onto a manufacturing floor, he sends a message to employees that safety really isn't all that important. Or, if a supervisor drives their company car over the parking lot speed limit, other employees will see that the safety regulations really aren't enforced.
3. Training
Just because you have appropriate safety regulations written in a manual somewhere doesn't mean employees are aware of them. Take time to train — and retrain — employees regularly on proper procedures so that everyone understands what's expected. Utilize training programs available from OSHA, the National Safety Council or create your own. You could even introduce games related to the training or hold a contest to see who can innovate a new safety procedure to make it more interesting for employees. The important thing is to be certain that you have imparted the correct safety procedures to your employees, as well as your organization's continuous and thorough commitment to safety.
4. Communication
It should be clear to your employees through ongoing informal conversations and more formal written communications that safety is a top priority for your business. It's also important for employees to feel comfortable approaching their leaders with any workplace safety concerns, as they are the ones in the trenches who may see potential problems up close. Consider implementing a system for reporting safety concerns without fear of retaliation; for instance, provide a specific, anonymous form for reporting safety violations or concerns and install a review process to make sure all reports will be taken seriously. In your safety meetings, conversations and messages, work to establish a team approach to safety and help employees feel like "we're in this together."
Take time to review your workplace safety plans and procedures. Not only might you prevent a potential injury or accident, but you'll also build goodwill among your employees, who will likely feel reassured that their employer is concerned foremost with their well-being.