What It Takes to Design a Great Employee Wellness Program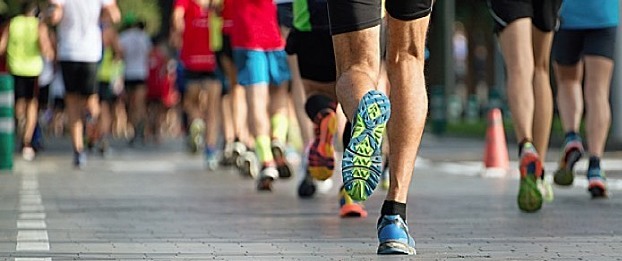 When you take the time to create and implement employee wellness programs that treat employees like people, you show your staff that you care.
A healthy employee is a productive employee, and a growing number of businesses are revamping their employee wellness programs to not only help improve employee health but to engage workers, as well.
Fortune reports that organizations are pushing the envelope when it comes to great employee wellness programs. For example, employees at Asana can recharge by visiting one of the "nap rooms." They also offer unlimited PTO to help employees achieve work-life balance, as well as daily yoga programs and free gym memberships. Audio-visual manufacturer Draper holds on-site fitness classes, making an active lifestyle convenient for employees.
Known for its employee-focused benefits, Google's wellness program includes an on-site physician, physical therapist and massage services, as well as access to financial advisers, reports Fortune. Other organizations offer reimbursement for all kinds of fitness and programs for better physical and mental well being.
If you don't have the budget to offer these types of services, you can still create employee wellness programs that engage your workforce.
Embrace Total Well-Being
Employee wellness programs often focus on physical health, but mental, emotional and physical elements also impact employee well-being. Consider offering mindfulness training, as meditation can boost wellness by reducing stress and anxiety. According to Fortune, Intuit offers mindfulness resources on its website and posts "mindful moment" tips on the whiteboards in its conference rooms. Consider offering telecommute or flexible schedules, which have been shown to improve healthy behaviors and reduce the risk of depression, according to the American Journal of Health Promotion.
Design a Program That Reflects Your Values
Create a culture of healthy employees by taking a stand for your values, notes the Society for Human Resource Management (SHRM). For example, Cleveland Clinic has a smoke-free environment with zero tolerance for smoking on site, notes SHRM. To encourage and support employees, the hospital offers free tobacco-cessation programs.
Consider what's important to your organization and implement policies that are consistent with the organization's values and improve the wellness of your team. For example, you might make volunteering in community events a part of your culture. According to Mayo Clinic, volunteering can help reduce stress and improve overall health.
Get Leadership Involved
Employees often follow management's example, so make sure your leadership team is supporting and participating in your wellness program. If you're holding a 90-day challenge to improve fitness or help employees ditch a bad habit, have a member of your management team join and share their progress and struggles. This can go a long way in boosting participation and accountability.
Reward Healthy Behaviors and Results
Face it, working up a sweat is still work, and that can make getting employees to join your wellness programs difficult. Instead, make things fun by including a challenge when you can. For example, Draper, a manufacturing business, holds 10-week weight loss challenges that include cash prizes and weekly gift cards, according to Fortune. You can do something similar. One idea is to have departments compete by tracking their steps each week with a pedometer. You can award prizes, but sometimes simply having bragging rights is equally effective.
When you take the time to create and implement employee wellness programs that treat employees like people, you show your staff that you care. The rewards can be life-changing for your team as well as for your organization.
Stay up-to-date on the latest workforce trends and insights for HR leaders: subscribe to our monthly e-newsletter.