The Key to Hiring and Retaining the Right Talent Might Lie in Your Voluntary Benefits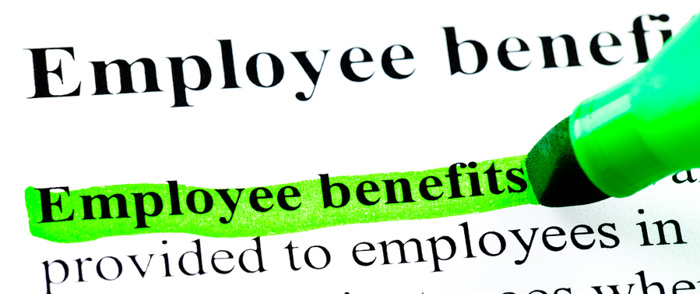 The world of work is evolving tight labor markets and the rise of the gig economy; candidates are demanding certain employee benefits.

By Will Giaconia, VP Benefits
The world of work is evolving, as a result of demographics, tight labor markets and the rise of the gig economy. Now more than ever, employees want more from their employers when it comes to benefits. They want their companies to understand their unique needs, and meet them in different ways. They want the financial support, but they also want peace of mind, removing out-of-work life stresses so they can focus on doing a great job.
According to a leading business intelligence firm,1 seventy-two percent of employees agree that the ability to customize benefits increases loyalty. Furthermore, we also know that two thirds of millennials say their employers have already adopted flexible work arrangements to accommodate them.2 So, do you have the right mix of benefits to offer meet your employees' needs?
What are voluntary benefits and why are they important?
While traditionally categorized as insurance products, voluntary benefits include a range of perks for employees, offered by employers, which can include supplemental benefits, lifestyle benefits and exclusive employee discounts.
Supplemental Benefits help fill the gap in standard medical plans for people who become injured or face long term illness, which can cost individuals hundreds of thousands of dollars in unexpected costs. The added benefits packages may cover critical illness, accident insurance, hospital indemnity, individual life and disability or long term care insurance.
Lifestyle benefits are key to engaging and retaining employees, particularly when trying to attract top talent. More and more, employers are tailoring their benefits offering to suit the needs of a diverse workforce. Group auto and home insurance, legal plans, identify theft protection and employee purchase financing are just some of the perks employees want today — along with pet insurance!
Employee discounts and other lifestyle perks are an equally effective method to engage employees and make a day-to-day impact on the quality of life of a workforce.
How voluntary benefits create more work for brokers and HR professionals
Employers often choose voluntary benefits as a way to offer unique benefits without inflating costs. But the reality is that the out-of-pocket costs saved on traditional insurance packages are then typically spent on the time and effort required to develop and manage a competitive benefits package.
Any good broker or HR department knows all too well the challenges of offering voluntary benefits — multiple points of integration and the nightmare of implementing the costs within the payroll system, from payroll slot creation to deductions to collection and remittance. With countless benefits on offer and the many carriers available to manage the programs, it's no wonder HR professionals and brokers can't keep up with implementation and administration.
That's not to say that employers don't want to offers these great benefits — they just want to reduce the time, stress and headaches from the admin required to manage such great programs for their employees.
ADP Benefits and Corestream Puts the Power of Voluntary Benefits in the Employers Hands
Through the ADP Benefits and Corestream partnership, employers can now offer an infinite number of voluntary, supplemental and lifestyle benefits to meet the ever-changing needs of their employees. Helping to raise the employers brand and ultimately to attract and retain the key talent to keep the business moving forward.
By leveraging this partnership through the ADP Benefits platform, employers get a number of advantages when increasing their benefits portfolio:
Seamless and intuitive employee experience across desktop, mobile and tablet — all through the ADP app
Reduced time for set-up, implementation and administration of a voluntary benefits program
Bespoke, scalable benefits program to meet the needs of individual employees, instead of a one-size-fits-all approach
Create a customized offering with a wide range of benefits from a catalog of top national providers
Support to negotiate a favorable rate and manage selected vendors
24/7 customer service to answer any questions about the benefits, platform or merchants for both employers and employees
Whether you're an employer, broker or HR professional, leveraging the ADP Benefits platform makes it easy to meet the needs of your evolving employee population, helping to increase retention, and reduce the overall cost to administer benefits.
To find out more about ADP Benefits, visit our website or contact your ADP Representative today.
---
115th Annual U.S. Employee Benefit Trends Study, 2017, MetLife.
2Apprehensive millennials: Seeking stability and opportunities in an uncertain world, 2017 Deloitte Millennial Survey, 2017, Deloitte.