How to Create a Positive Employee Benefits Experience for Top Talent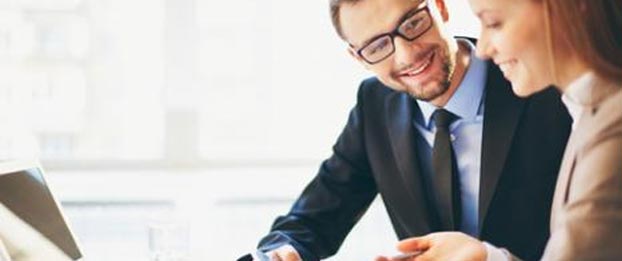 Benefits are an important tool for attracting and retaining employees. Make sure your employee benefits experience adds value to your employees.
Benefits are important when it comes to attracting and retaining top talent. In fact, ADP's 2016 Employee Engagement Survey reveals that millennials place greater value on benefits and flexibility than Gen Xers and baby boomers do. In a tight labor market, your firm has likely spent a lot of time designing good packages, but if your employee benefits experience is lacking, you could be losing team members and possibly putting your organization at risk.
Benefits demonstrate that an employer understands and cares for the needs and wants of its employees. To create the best packages and experience, it's important to consider these three critical elements.
Offering
While unlimited vacation and student loan reimbursement are becoming popular perks, the truth is that employees want the basics done well. Good health insurance was ranked as the most important benefit to employees, according to a study by the Harvard Business Review. Other desirable benefits include time-off policies, such as parental or medical leave, and opportunities for flextime or remote working.
Whatever you include in your offering, make sure you look at it from the employee's perspective. A company recently settled a $10 million discrimination case with the Equal Employment Opportunity Commission that stemmed from a bad employee benefits experience, according to the Phoenix Business Journal. The case involved the return-to-work process for employees who had been on medical leave. In several cases, the company would not allow workers to return until they no longer had restrictions on the duties they could perform. By not focusing on the employee experience, the company effectively eroded any value in their leave offering. Make sure your benefits policies don't penalize employees for using them.
Administration
It's important to make it easy for employees to choose their benefits. The latest benefits administration uses technology that mirrors an online shopping experience, with self-serve capabilities and mobile platforms that can be accessed on the go. A central portal allows employees to better learn about programs and enroll in the options that are the best fit for them and their families.
Technology also gives HR departments a better way of measuring engagement. You get an overview of the benefits that are being underutilized, so you can determine if they haven't been communicated properly or if they can be eliminated from the available choices in an effort to streamline and make enrollment easier.
Experience
From enrollment to daily use, employees should have control over their employee benefits profile. Without adequate information, employees may be confused or not understand all their options. Benefits may also deal with distressing events, such as death and illness, which could discourage employees from digging in and learning.
A good experience allows people to compare options, submit and check claims, and review, update or confirm coverage. Throughout the employee benefits experience, it's important that consistency and transparency of policies is part of the process. Ongoing communication is also important. The employee benefits experience should include easy access to help, whether it's through an administrator's online chat or through an inquiry sent to a secure message center.
According to the 2016 ADP Employee Engagement study, 60 percent of employees feel it's important for businesses to orient new employees on policies, benefits and culture. By creating an engaging employee benefits experience, you not only attract new talent, but you also demonstrate to current employees that you value them and care about their future and well-being.
Stay up-to-date on the latest workforce trends and insights for HR leaders: subscribe to our monthly e-newsletter.