Before Using a Recruitment Agency, Ask These 3 Questions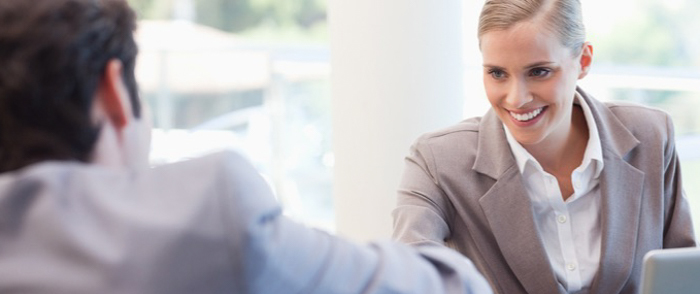 A recruitment agency may be able to find better candidates. But ask these three questions before outsourcing this crucial task.
If you're having trouble finding the right candidates for your open positions, a recruitment agency could be the answer. But before you begin outsourcing the recruiting function, it's important to make sure you understand your organization's needs and what you can expect from an outside agency.
Accessing Recruiters' Skills
Any time you outsource a task or process that's beyond your core skill set, you're probably saving yourself time and headaches — not to mention money, in many cases. But when you outsource recruiting, it's usually about more than saving time. A successful recruiter, particularly one who specializes in your industry, maintains a network of top-notch workers in your field and can tap that network for referrals or to see if anyone is interested in a new opportunity. They will also have developed effective methods of locating other potential hires, perhaps through contacts at universities and colleges, networking at conferences or through social media.
When you need to make a few new hires, it's unlikely that you'll have the time it takes to create these kinds of robust networks and recruitment strategies. But partnering with a recruiting agency gives you access to those skills and resources without having to create them yourself.
Choosing the Right Recruitment Agency
If you decide to work with an outside agency to help manage recruitment, make sure to hire a firm that can meet your specific needs. To do that, your recruiting partner needs to be willing to understand your particular business — there is no one-size-fits-all solution. Your partner should understand the type of employees you're looking for, know where to find them and have the skill to sell them on the value of coming to work with you. To make sure you're working with a recruitment agency that can truly be a valuable partner, ask these three questions before you get started.
1. How do you find candidates? You want an agency that has unique strategies for sourcing job candidates, including its own wide network. Posting open positions online may be part of the strategy, but it shouldn't be the only strategy. You could easily do that yourself.
2. How do you ensure cultural fit? Many business owners prefer to handle their own recruiting and hiring because they want to make sure new hires will fit well into their current team and will mesh with their firm's culture. But a good recruiter should be willing and able to spend enough time with you and your team to develop an understanding of your culture and the types of people who will best fit in: Fun-loving? Serious? Community-minded? Find out how your recruiting partner plans to make sure that candidates will fit into your organization.
3. How deeply involved will you be in the process? By outsourcing the work of recruiting, you may want to be completely hands-off. But some recruiters will want their clients' help in vetting and ranking various candidates. Find out up front what will be expected of you, keeping in mind that by being available to help with the process, you may increase your chances of finding better hires that will fit with your organization. And with better hires, you won't have to go through the expense of replacing them soon.
While finding the right employees can be a challenge, finding the right recruitment agency isn't always a breeze, either. Don't forget to leverage your own network to ask those who know you and your business for outsourcing recommendations.