Top Five Reasons to Offer a 401(k) Plan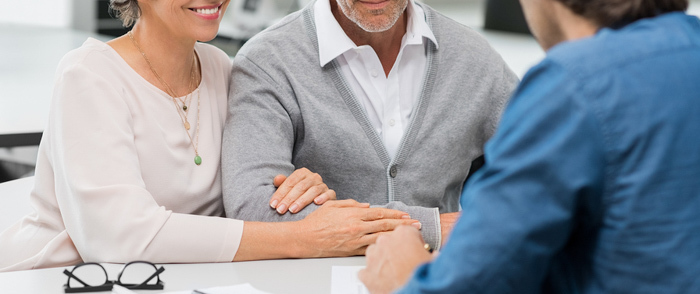 By offering a 401(k) plan, companies can help workers take the first step towards getting retirement ready and preparing for the future.
1. Attract and Retain Employees
These days potential employees are looking for many things when considering a new job. Things like a competitive salary, acceptable healthcare coverage and a retirement plan have become critically important in their decision making process. In fact, according to the Employee Benefits Trend Study (March 2016), 70% of employees surveyed report a 401(k) plan or other retirement plan is a "must have" benefit. Today's workers are relying on the companies they work for to provide access to retirement benefits. A well-designed retirement plan can make a business's workforce stronger by attracting and retaining motivated, productive workers with financial benefits they value.
2. Assist Employees in Saving for Retirement
Today's employees are struggling to make ends meet let alone save for retirement. The American Psychological Association (Stress in America, February 2015) finds that money is a top source of significant stress for workers, and many employees are financially overwhelmed, living from paycheck-to-paycheck with little retirement savings and no emergency fund. Employees need a retirement plan that will help them save well for the future and feel confident in their decisions. Companies that choose to offer a retirement plan can have a big impact on their employees' futures.
3. Potential Tax Saving Advantages of a 401(k) Plan
As a business owner, retirement plans enable you to receive a possible tax credit of up to $500 for startup administrative costs each of the first three years of the plan1. There are also potential tax deductions for offering an employer matching contribution. And participants who make pre-tax 401k deferrals lower their taxable income and may be eligible for a tax credit. The IRS rules and limits can be found here.
4. 401(k) Plans are Easy to Set-up and Maintain
Today, retirement plans are typically designed to be easy to set-up, administer and maintain. Many retirement plan providers offer an automated process for handling complicated and time consuming plan administration tasks, helping to reduce the risk of errors. For example, according to an ADP study, The Automation of Retirement Plan Administration: Superior Results and Reduced Fiduciary Risk (ADP, 2015), with comprehensive plan automation, businesses can save time and money on plan administration and reduce fiduciary risk. And today's 401(k) plans often allow employees access to their accounts online 24 hours a day, 7 days a week.
5. A Financial Wellness Program Can Help Increase Employee Productivity
The first step toward financial wellness for employees is offering a solid and affordable retirement plan. Financially stressed employees are less productive at work and can cost their employer productivity and money. According to a recent survey by PricewaterhouseCoopers survey (2017), Millennials Mature with Their Finances, nearly one-third of all employees report being distracted by personal financial issues while at work, with almost half of that group spending three hours or more each week handling personal finances at work. And, employees are twice as likely to report missing work on account of their personal financial issues and more inclined to cite health issues caused by financial worries.
By offering a 401(k) plan, companies can help workers take the first step towards getting retirement ready and preparing for the future. When employees are secure about their financial well-being, they will be less stressed and more productive.
---
1. Please consult your tax or legal advisor to determine if you are eligible for this federal tax credit.
---