How to Stop Retaliation Before It Starts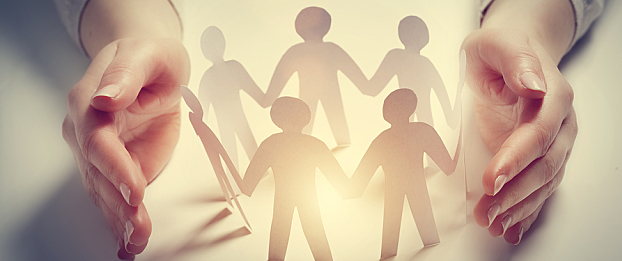 Managing risks related to Equal Employment Opportunities (EEO) regulations — including employee and applicant rights to report employment discrimination without retaliation — is a top concern for employers. Each year tens of thousands of EEO complaints are filed. In fiscal year 2016 alone, the Equal Employment Opportunity Commission (EEOC) reported receiving 91,503 charges of workplace discrimination. Of those charges, 45.9 percent were alleged retaliation for protected activities.
This leaves HR leaders in a position where they must not only provide ways for employees to report potential EEO violations, but also communicate to employees about protected activities, anti-retaliation policies and the important role those play in creating a healthy work environment.
Protected Activities
To ensure that employees are free to raise concerns and complaints related to potential EEO violations without adverse actions, the EEOC has anti-retaliation requirements in place to cover certain "protected activities." Examples of activities protected under EEO regulations include:
Related to an EEO complaint — filing or being a witness in a lawsuit, or answering questions during an employer investigation of alleged discrimination
Involving supervisor or managers — communicating about employment discrimination, or refusing to follow instructions that would result in discrimination
Asking colleagues about salary information to reveal potentially discriminatory wages
Anti-Retaliation
Of course, employers manage an employee's performance and may terminate employment if necessary for non-discriminatory reasons. However, an employer is not allowed to respond to EEO claims with adverse actions that would discourage an employee from filing a complaint. The DOL provides examples of adverse, retaliatory actions that include:
Employment actions such as refusal to hire, denial of promotion and termination
Unjustified negative evaluations, or unjustified negative employment references
Threats, harassment or other actions are likely to deter people from pursuing their rights
Proactive Approach to Retaliation
The foundation of any anti-retaliation approach is to have a clear, current policy that outlines what constitutes retaliation, a reporting mechanism for employees to report misconduct and an awareness communication plan that educates all employees. It's possible to help employees feel protected as well as set organizational standards with this three-pronged approach.
1. Anti-Retaliation Policy
While it might be tempting to think that all employees will know an adverse action if they see one, you don't want to rely on everyone's "best guess" when it comes to EEO compliance. The policy should define protected activities, make it explicitly clear what constitutes retaliation and reinforce your organization's commitment to a retaliation-free workplace.
2. Reporting Mechanism
In addition to the policy, an organization should have a process in place for employees to report alleged misconduct, including any adverse action against employees participating in protected activities. This reporting process might be a confidential helpline, web reporting tool or other manual systems for submitting anonymous tips.
3. Communication Campaign
Educating employees and reassuring them that they're protected and won't be punished for speaking up is an important part of creating a culture in which retaliation doesn't occur. As part of your ongoing communication campaign, confirm for employees that it's everyone's responsibility — from executives to the front line — to create, embrace and support equal employment opportunities.
With established polices, a method to report noncompliance, and communication from the organization about retaliation, employees feel supported and protected. Plus, you're in a much better position to stop retaliation before it starts. The organization not only creates a more secure and satisfied workforce but also benefits by complying with EEO regulations. Once these important elements that demonstrate an organization's commitment to EEO are in place, HR professionals can work to ensure that leaders across the organization are taking additional steps to make hiring and employment decisions that support diversity and make equal employment opportunities a strategic necessity.
Stay up-to-date on the latest workforce trends and insights for HR leaders: subscribe to our monthly e-newsletter.