How to Motivate and Retain Employees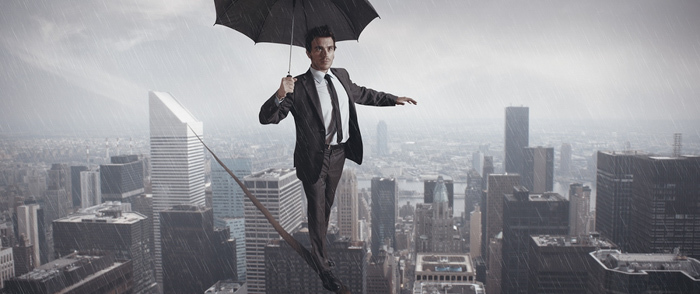 Research reveals that finance leaders may underestimate the workforce management investments that drive employee motivation and retention.
In the shifting landscape of today's workplace, traditional understandings of workforce management for employee motivation may be outdated. Around the world, 56 percent of employees feel there's "no such thing as job security today," according to the ADP Research Institute® (ADP RI) report, Evolution of Work 2.0: The Me vs. We Mindset. While high-performing team members may feel a sense of loyalty to their employer, beliefs that their opportunities internally are limited could lead to costly turnover.
Understanding the needs of the global workforce can help organizations make their talent feel secure and empowered to excel at work. However, insights reveal a mismatch between employer and employee understanding around the factors that can influence employees to stay at their current job or accept a position elsewhere.
Globally, finance leaders are feeling the pressure of a tight labor market and costlier recruitment. The Society for Human Resource Management (SHRM) reports that organizations are increasingly "budgeting for retention in 2017," including greater participation in performance-based compensation and programs to retain the best talent. Here are three ways finance leaders can motivate and retain employees.
1. Broadcast Internal Opportunities
With an average job turnover ratio of 27 percent in the second quarter of 2017, ADP RI's Workforce Vitality Report reveals accelerated wage-growth across industries. "This could be a result of increased efforts by employers to retain their employees as the labor market continues to tighten and skilled talent becomes scarce" says Ahu Yildirmaz, co-head of the ADP Research Institute®.
While opportunities for growth are key to employee motivation, employers may overestimate how visible internal job opportunities are to employees. The mismatch was particularly significant in France, where 68 percent of employers say their employees hear about job postings internally, but only 29 percent of employees say they do, according to ADP RI. By investing in a stronger technological baseline for employees to access internal opportunities for growth and advancement, finance leaders may combat feelings of job insecurity.
2. Enable Self-Service HCM
Employee motivation may decline if employees feel their work isn't important to the success of the firm. Global employee skepticism about long-term job security within their organization could be connected to a lack of individual access to information in workforce management practices. According to ADP RI, in the U.S., Singapore, Chile and France, approximately only one-third of employees feel their employers are effectively managing the following:
Career Performance
Compensation
Learning Management
Onboarding
Succession Planning
Recruitment Strategies

Less than one-third of employees worldwide feel they understand how effectively they perform their jobs, reports Forbes. Investing in self-service tools for employee insight into compensation and continuing education could be a valuable way for finance leaders to dedicate talent retention funds.
3. Improve the Day-to-Day Employee Experience
Today's workforce is less-motivated by total compensation than many finance leaders may believe — at least when it comes to decisions about whether to stay within an organization or accept another offer. ADP RI reveals that, on average, it takes a 16 percent increase in pay for the average employee to change employers.
While benchmarking total compensation against your competition by region and industry with smart data can be a critically important retention factor, finance leaders may find higher returns through investing in employer branding initiatives and day-to-day investments in nontraditional compensation such as benefits and perks.
Workforce Management Investments for Employee Motivation
In a tight talent market, finance leaders are wise to consider research-driven ways to best invest funds for talent retention. While benchmarking total compensation offerings against industry and regional competitors is key, it's important to consider investments that can improve the employees' day-to-day experience and perceptions of job security.
Offering career development opportunities internally should be a key retention priority. By expanding the visibility of internal job opportunities, offering self-service access to performance and learning management tools, and investing in the day-to-day employee experience, finance leaders may be able to increase motivation and feelings of job stability in their talent..