Employment Discrimination Compliance in San Francisco: Tips for HR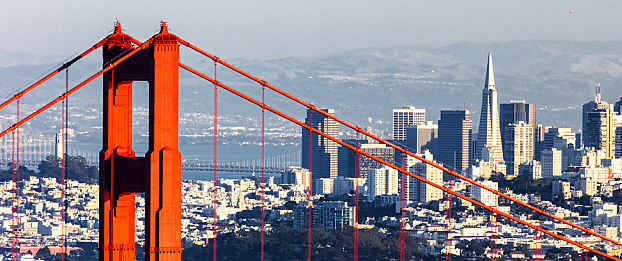 When an employee files a claim for employment discrimination, the Equal Employment Opportunity Commission (EEOC) comes to mind for many HR leaders. However, not all claims are filed at the federal level. In some cities, like San Francisco, employment discrimination claims can be filed at the local level in addition to the federal level.
Employee Discrimination Compliance: San Francisco
The San Francisco Human Rights Commission (HRC) has a Discrimination Complaints Investigation and Mediation Division that investigates and mediates San Francisco employment discrimination allegations and other noncompliance actions, as set forth in local law. HR leaders should understand these local discrimination laws, in addition to the more familiar federal laws, as employees in San Francisco can and may be impacted by these discrimination ordinances.
What Is Employment Discrimination?
According to the EEOC, "The law forbids discrimination when it comes to any aspect of employment, including hiring, firing, pay, job assignments, promotions, layoff, training, fringe benefits, and any other term or condition of employment."
In the city and county of San Francisco, an employer may not discriminate against an employee who falls into a protected class regarding age, race, disability, marital status, religion, gender and more, as the HRC notes.
How Employees File a Claim
If an employee believes that they have been discriminated against, they can complete an intake form describing the incident either online, in person or via mail. Following the completion of the intake form, the employee will have an interview with HRC to see if the HRC will proceed with filing a charge.
After a charge is filed, the HRC will investigate and mediate any San Francisco employment discrimination claims. However, the HRC will not provide individual legal representation or direct advocacy to employees.
Know the Local and Federal Rules
HR Leaders in the San Francisco area must familiarize themselves with these local ordinances and processes, as these local laws could affect their current or former employees. These local laws are not in lieu of federal EEOC claims, but in concert with them. Thus, HR leaders must be aware that employees may have actions pending both locally and federally, and therefore must prepare at the organizational level.
Stay up-to-date on the latest workforce trends and insights for HR leaders: subscribe to our monthly e-newsletter.