Artificial Intelligence – the Future of Automation in Workforce Management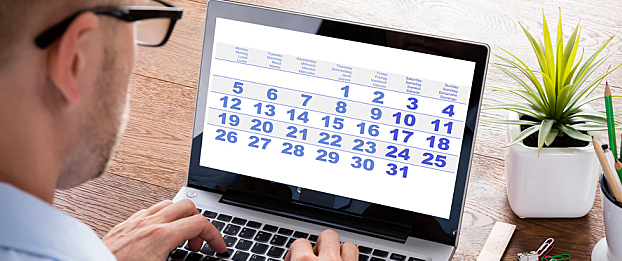 Artificial Intelligence (AI) has already started to influence processes and automate decision making in manufacturing, health care, finance and customer service industries. By many measures, HR appears to be next on that list. While the technology is still nascent, the building blocks exist to suggest that machine learning could ease the burden of complex analysis, surface insights, and trigger actions on behalf of managers in the workplace.
One way is by comparing real-time data to historical data or benchmarks to identify statistically significant deviations from the norm. For example, if scheduled labor hours as a percent of sales is significantly higher than the norm in a group of stores, the system can detect this and send that information proactively to management.
Another way is to take a series of interrelated decisions and use algorithms to model scenarios. This would allow you to determine which group of decisions and actions would collectively have the best outcome, and then present that to decision makers. Some of this kind of automation is already available today with employee scheduling applications that take into account all the factors that determine how many employees should work and when.
Computers can review data much faster and more comprehensively than humans can. When combined with the ubiquity of today's communication tools – i.e. smart phones and their calling and texting capabilities – more of the "conversation" required to offer employees open shifts, accept open shifts, inquire about availability, resolve timecard exceptions, approve time and more, can be had between the system and the employee, and it can happen with much greater speed, volume and frequency than a human can handle.
The next generation of data processing and machine learning will allow organizations to do more than effective scheduling. Here's a look at how AI technology could revolutionize the way the workforce will be managed in the future.
Help Is on the Way
A small share (15 percent) of HR leaders already use technology with AI elements, but 40 percent of them expect to adopt it within the next five years, according to a survey by the recruiting firm Harvey Nash.
AI capabilities are already part of HR technology that automates recruiting and employee development. For example, many HR vendors have released or are about to release products that review data, such as social media posts and cover letters, to help determine which applicants might best fit an organization's culture.
Managing paid time off (PTO) requests is another example. Overlapping PTO requests from many employees during a busy holiday season can be frustrating. Today, a manager would need to research accrual balances, look at existing time off requests, analyze coverage and skill sets, and other factors to attempt to arrive at an outcome that works for everyone and for the business. Soon, recommendation services will become available that can review those requests, do the analysis, and determine which ones fit and which ones don't. After analyzing available PTO, coverage needs, skill sets, years of employee tenure and attendance policies, the system could bundle those recommendations for the manager to act on with the click of a button, or better yet, to have the system allow for auto-approval when no conflict will be created.
Repetition will hone an "intelligent" automated process that should leverage history, get smarter with time, and inform managers and assist with decision making with greater speed and accuracy. The technology will see what is happening in your business before you do by monitoring KPIs such labor hours, overtime rates, absence rates and even sales and service, and continue to deliver insights and generate recommendations that should mirror managers' needs and the realities of business.
Time for Other Managerial Duties
No clear leader has emerged among AI-driven HR systems; the market is fragmented with only a few companies leading the pack, according to the Society for Human Resource Management. Josh Bersin, founder of Bersin by Deloitte, told TechTarget that AI algorithms are relatively new, imperfect and not ready to take over HR processes.
But as the technology matures, humans should be able to start sharing the reins of workforce management with automated systems. Managers could use the help. They spend more than 54 percent of their time on administrative functions such as scheduling but can devote only 10 percent of their time on strategy and innovation and only 7 percent on developing in-house talent, according to VentureBeat.
It's not too early to start thinking about how AI could revolutionize your workplace and finally give your managers the time to focus on more pressing, strategic business needs.
Stay up-to-date on the latest workforce trends and insights for HR leaders: subscribe to our monthly e-newsletter.