3 Concepts From Anthropology HR Leaders Can Use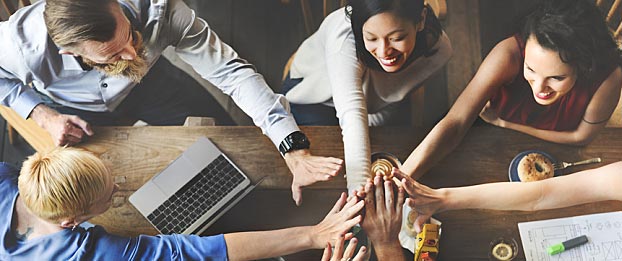 As organizations explore the connection between employee engagement and success, HR leaders are tasked with thinking deeply about their organization's unique ecosystem. Knowledge and workplace research reveal significant variations among individuals in the workplace today, such as the connection between an employee's generation and whether they're motivated by compensation, flexibility or recognition. Using anthropology to understand the needs and desires of your workforce could support HR's objective of building more productive teams.
Achieving a culture that encourages innovation requires HR leaders to rise to challenges — navigating an increasingly globalized workforce, rapid technological change and fostering collaboration in a multigenerational, multicultural workforce. This sensitivity to individual variation should be an important skill for HR leaders to hone.
What Is Cultural Anthropology?
According to ADP's Business Anthropologist, Martha Bird, cultural anthropology is the comparative study of human societies and cultures. A cultural anthropologist's work involves unraveling cultural codes and understanding what's valued within a given culture.
HR and anthropology intersect around people and workplace culture. Whether or not you realize it, you've already spent years working to understand individual beliefs that are taken for granted. For instance, Japan has a long tradition of embracing robotics and the promise these technologies hold. But in the West, robotics can incite a mixed reaction with terror inspired by Frankenstein's monster and the helpful C-3PO from Star Wars.
In a global workplace, HR is tasked with working to understand their talent's unique stories — or the cultures that shape individual attitudes toward automation, hierarchy or flexible team structures. Unraveling these cultural codes fosters empathy and helps HR shape an appropriate response to employees' diverse needs. An anthropological approach to collaboration, observation and reflexivity could improve your ability to build a culture that's inclusive of every individual's unique stories, Bird says.
HR leaders can use the tenets of cultural anthropology to improve the lives of their workforce and enhance their respective organizations.
Collaboration

Bird notes that "as an HR leader, you should reflect deeply on your company's stated mission and whether or not the culture you are trying to build — technical, physical, and interpersonal — supports these stated goals." Culture is a dynamic web of beliefs and practices that are, unfortunately, sometimes taken for granted. But according to Bird, if you work to find patterns and translate differences around a culture's approach to social systems and daily habits, you can affect big change across your organization.
Viewing workplace culture within the context of anthropology requires HR leaders to ask questions, reflect and strive for objectivity. Looking for patterns and working to understand why your leadership has certain values can reveal inconsistencies. For example, your employee data may not align with your CEO's stated objectives, revealing opportunities to fine-tune or pivot your strategy in a way that captures more diverse employee needs.
Observation
To understand whether your organization actually supports your stated mission and goals, you've got to look beyond policy to see how your talent and teams actually work. Participant observation is a method of fieldwork research used by cultural anthropologists — data collection by building familiarity with people in their natural environments. Active listening and constant observation provide a much deeper understanding of your subjects.
This same principle applies well to the HR field. Watching people work can provide a significant reality check in terms of whether HR's understanding of the organization and your employee's understanding of the organization are the same thing. Bird says that "you can do this by spending time 'on the ground' actively listening to and observing the daily interactions of groups of employees. Don't just assume that because there is an 'official' policy in place there aren't local variations, elisions, or workarounds at play." Remember that employees are people, just like you, so empathize from a place of shared humanity.
Reflexivity
Removing barriers to diversity from HR practices can be served with reflexivity — the act of self-reflection to understand how your background and values shape outcomes. Bird explains that every HR leader's behavior is the product of a complex web of social values, traditions and beliefs. Reflexivity can reveal why some barriers to diversity may persist in your hiring processes or culture.
Reflexivity, and a reflexive culture, puts pressure on the system to produce far more robust results. Removing bias from hiring can help ensure you're able to capture a wide range of ideas within teams. Diversity is critical as it encourages creativity, fosters new approaches to problem solving and helps organizations produce goods or services that are representative of consumers' true needs.
Understand the Human Side of Your Firm
Learning about human beliefs, inherited attitudes and everyday routines can be just as useful to HR leaders as they are to cultural anthropologists. By focusing on the connections between the individual, team, group and firm, you can both enhance empathy and provide the framework for more profitable decision-making.
Stay up-to-date on the latest workforce trends and insights for HR leaders: subscribe to our monthly e-newsletter.