The Top 3 Open Enrollment Challenges and How to Address Them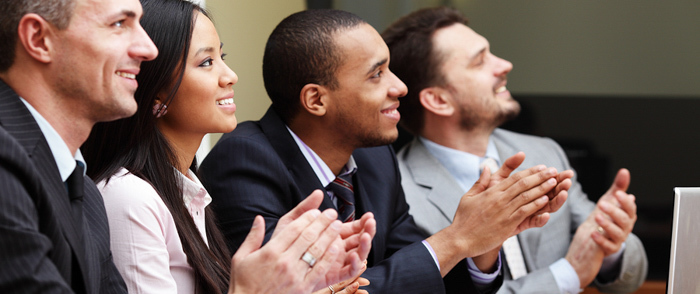 This article was updated on August 8, 2018.
Open enrollment is your opportunity to highlight the benefits package you've worked so hard to construct, and it's your employees' opportunity to select the benefits that will best meet their needs in the coming year. But HR leaders also face numerous challenges managing open enrollment. Common challenges include communicating benefit details, engaging employees, handling questions and making the most of inefficient resources. How can you tackle these challenges head on?
1. Communicating Benefit Details
Your benefits package is an essential part of your organization's efforts to attract and retain talented employees. But according to the ADP Research Institute® report, Healthcare Programs: Employee Benefits Selection Can Be Made Easier Through Technology, only 58 percent of HR leaders believe that their workforce fully understands the benefit options available to them. Although HR leaders use a variety of tactics to communicate benefits information to employees, it's clear there's a communication breakdown somewhere in the process for a significant number of employees.
To improve employee benefits education efforts, HR leaders are embracing new methods of providing information, including social and mobile communications. Year-round communications about benefits are much more effective than those executed only during open enrollment, and using everyday language is more effective than using "benefits-speak."
2. Employee Engagement
Health insurance is confusing and often misunderstood. Employees who haven't had significant experience using their benefits might not be aware of how much they don't know. And for people outside of HR and benefits administration circles, the topic might not seem all that captivating. You may know the difference between an HRA, an FSA and an HSA, and how qualifying events allow mid-year plan changes. But do your employees?
There are a variety of HR strategies for educating employees about their benefits options and how enrollment works. Implementing them will help facilitate more successful open enrollment periods, as employees will have a better understanding of which benefits work best for their particular situation. And when employees need to use their benefits, they'll be less likely to be caught off guard by how coverage works. A proactive strategy of educating employees about wellness and preventive care also helps with utilization of those benefits, and can lead to lower overall costs.
3. Structuring the Logistics of Open Enrollment
The two remaining top challenges — handling employee questions and insufficient resources — are part of the logistics of how you run your open enrollment process. Although your organization's open enrollment window is only a small portion of the year, planning for it is a much longer process.
Determine whether your open enrollment should be active or passive. A passive structure means less enrollment paperwork to process, but it can result in some employees remaining in a plan that's no longer the best fit for their needs. Will you invite spouses to open enrollment presentations? Do you have enough HR staff to allow for one-on-one sessions with employees? What sort of system will you use to remind employees of the need to review their benefits if they haven't done so by a certain date?
There are services that can be outsourced in terms of planning and implementing open enrollment. Have a plan in place for providing required notices to employees in order to remain in compliance with the Employee Retirement Income Security Act (ERISA) and the Affordable Care Act. Your open enrollment planning should ideally begin six months prior to open enrollment and address specific tasks that will keep you on track in the months leading up to open enrollment.
No doubt there are challenges managing open enrollment. But with solid strategies and planning, you can implement a smooth open enrollment process and provide your employees with tools to help them understand their options and enroll in the benefits that best meet their needs.