Updating Policies to Support a Surrogacy or Adoption Leave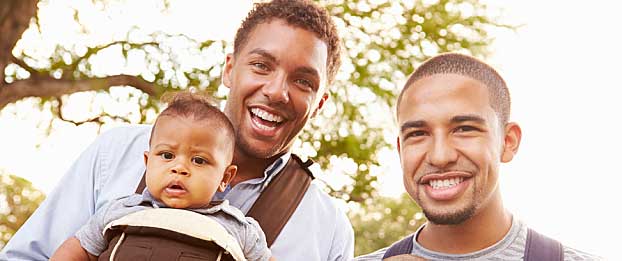 HR leaders can encourage change in their organizations to recognize all forms of parental leave, including surrogacy and adoption leaves.
The U.S. is one of 41 nations without mandatory paid parental leave, according to the Organization for Economic Cooperation and Development. But U.S. organizations are beginning to understand the importance of offering time off to new parents and federal law, as well as some state laws, require certain employers to provide unpaid time off to care for a newborn or placement of a child.
Still, more could be done, particularly in the recognition of a surrogacy or adoption leave. If an organization chooses to start paying employees for parental leaves of absence, it's best practice, and may be required, to include all forms of parental leaves and certainly provide for both genders.
How can HR leaders help?
Review Your Policies
You should begin by reviewing your organization's leave policies. If you've modeled your policies to follow Family and Medical Leave Act (FMLA) regulations and state guidelines and your legal team has approved them, you're off to a great start. As noted by the DOL, the FMLA is the federal law that applies to employers with 50 or more employees, and gives employees up to 12 weeks of unpaid leave for specific reasons, including the birth and care of the newborn child of an employee.
But HR leaders can always do more to ensure they're protecting the best interests of a diverse workforce. What kind of wording is in your policies? Make sure to use inclusive language. Policies that are written with the words "she" and "her" in their language may inadvertently appear to exclude men who want to take leave in connection with their wife's birth of a child as well as men who are adopting a baby or expecting one via a surrogate. Similarly, the use of "birth parent" excludes both men and women who will become parents via the use of a surrogate or adoption.
Schedule policy review meetings annually to make sure you're compliant with any leave laws and to analyze your organization's current leave time usage as well as any recent case law or federal or state agency guidance. Who's taking time off and how much? If you're finding that only your expecting female workers are requesting parental leave, it might be time to schedule training and update your intranet with informational packets on the benefits available to all employees planning to welcome a baby or child into their homes.
Train Your Managers and Supervisors
Your HR team should be clear on FMLA regulations, state regulations and your organization's policies. According to the Equal Employment Opportunity Commission, parental leave policies should apply to individuals regardless of gender. However, your managers may not understand the intricacies of an employee's request for leave. You don't want a manager telling a male employee that he can't apply for FMLA because adoption isn't covered, when it in fact is, according to the DOL.
Since managers are often the first people employees go to with requests for parental leave, they should also be well informed about policies. Managers should know when to direct employees to HR. Conduct regular training, provide managers and supervisors with a reference guide, and encourage them to refer any employee with questions to HR.
Conduct Leave Training
When conducting leave training, ensure that managers and leave administrators understand sensitivities around adoption or surrogacy. The Centers for Disease Control and Prevention found that 12 percent of women in the U.S. suffer from infertility. This can be difficult for a woman to go through. You want your employees who are adopting or birthing a baby via a surrogate to feel as supported as your pregnant employees. If your organization supports baby showers or sends a gift to new parents, be sure you're doing this for everyone.
Follow the Lead of Other Organizations
If you're looking for inspiration or proof of concept to share with your C-suite about supporting adoption and surrogacy leaves, there are many organizations leading by example. Goldman Sachs provides fully paid adoption and surrogacy leave of up to 16 weeks time. Bank of America reimburses up to $8,000 per adopted child, with up to 16 weeks paid adoption leave. Adobe gives employees 16 weeks of parental leave for primary caregivers, including new foster parents. Ernst and Young offers financial assistance of up to $25,000 for fertility, egg and sperm freezing, surrogacy and adoption services to same sex and opposite sex couples.
If you want to be an advocate for your employees who want to adopt or have baby via a surrogate, make sure your leave time policies are inclusive.