What's Next in Pay Equity for Millennial Women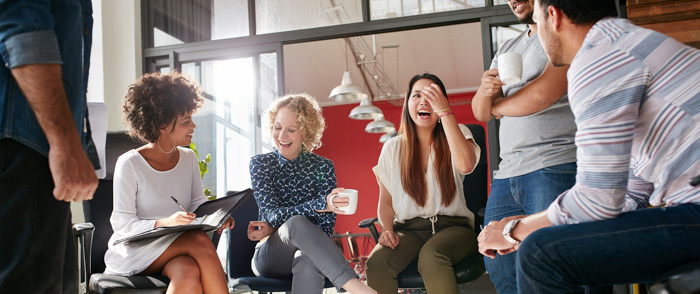 This article was updated on September 7, 2018.
In general, U.S. women earn an average of 80 cents for every dollar that men earn, according to the U.S. Census Bureau. So it's a bit of an understatement to say that pay equity is an important issue for women in the workplace. And while millennials — the generation born between 1980 and 1994 — were widely expected to usher in a new era of workplace equality, the gender pay gap hasn't changed significantly since they've entered the workforce.
Millennials now represent the largest share of the workforce, and as a group, their preferences and habits have greatly influenced the way that businesses recruit, hire and train employees. The influence of millennials has also affected the way work gets done and the way employee benefits are structured — many millennials value flexible schedules and remote work options. However, the millennial influence has yet to move the needle on pay equity — almost one-fourth of millennial women feel that being a woman has hindered them from the ability to get ahead at work, according to McKinsey & Company.
For HR leaders who want to treat employees fairly and continue to recruit and retain top workers of both genders, pay equity should remain a priority. As it relates to millennial women in the workplace, this issue will likely influence their personal and professional choices.
Here's what working women — and their employers — should know about pay equity.
1. Pay Inequity Has Far-Reaching Ramifications
Working women aren't the only ones affected by wage discrimination. A large number of American households with children rely on women as the sole or primary breadwinners. When those women earn less than their work is worth, it can cause millions of families to suffer, which negatively affects the economy and society.
2. The Legal Fight Continues
Although President John F. Kennedy signed the Equal Pay Act of 1963, that law has limitations that have limited women's ability to successfully challenge unequal wages, according to the American Bar Association. In recent years, Congress has considered the Paycheck Fairness Act, which would update equal pay legislation and make it easier to enforce, but thus far, the bill has not made headway.
3. More Young Women Are Opting Out
Growing numbers of millennial women — tired of waiting for corporate policies and practices to change — are choosing to leave the corporate world and launch their own businesses and entrepreneurial endeavors, reports The Wall Street Journal. If smart, skilled young women continue to feel they aren't being treated fairly, more may follow this path, and employers will lose the opportunity to benefit from their talent.
4. Employers Can Take Action
Rather than sitting back and waiting for the government to remedy the issue, employers should be proactive to ensure pay equity in their own organization and hopefully retain the high-performing millennial women who may choose to leave if they don't feel that they're treated equally.
For instance, HR leaders can use their workforce data to analyze internal salaries of men and women performing similar jobs and equalize any pay discrepancies. HR leaders can also work to educate managers about the issue of pay equity and create a culture of openness that values the contributions of every worker.
The gender pay gap is real, but it doesn't have to be real in your organization. HR leaders can help make sure that female employees are not privy to the pay inequity that is still pervasive across the country and thereby be a big part of the solution to eliminate wage discrimination once and for all.