Strategic Workforce Planning for Midsized Businesses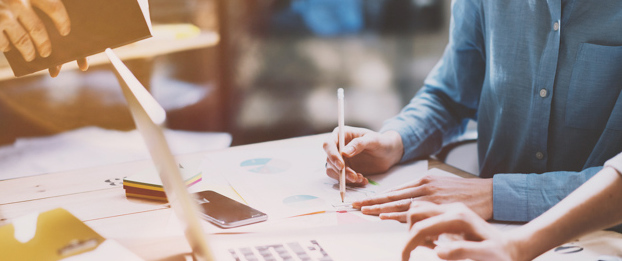 This article was updated on August 5, 2018.
Large, multinational organizations aren't the only ones concerned with employee retention. Strategic workforce planning for midsized businesses is just as important. Similar to global enterprises, midsized businesses have to deal with young workers accustomed to job-hopping and disengaged employees always looking for the next opportunity. In a competitive labor market, constant HR challenges include predicting staffing requirements, fulfilling staffing needs and retaining important staff members.
A Top Challenge
For most businesses, strategic workforce planning — which focuses on retaining key employees and planning for future workforce needs — is vital to ongoing growth and success. According to Strategic Drift: How HR Plans for Change, a study conducted by The Economist Intelligence Unit (EIU) and supported by the ADP Research Institute®, 76 percent of senior executives say strategic workforce planning will become their organization's top strategic challenge, rising to 91 percent in manufacturing and 87 percent in construction.
While large organizations may include strategic workforce planning as a function of senior management, midsized businesses with fewer resources may have to rely on individual managers to tackle the issues of retention and predicting future workforce needs. However, it's just as important for smaller businesses to develop a workforce planning strategy. In fact, nearly half of small businesses say their organizations were suffering because of high staff turnover, according to the study.
Midsized Businesses Need Strategies
The market for talent will continue to be challenging — 76 percent of executives say the market for skilled talent will become even tighter, according to the study. So as technology continues to reshape the way we work, organizations will continue to have unforeseen talent needs.
That's why midsized organizations should develop workforce planning strategies with these things in mind.
1. There's No Substitute for Training
The study reports that existing skills may be lost because younger workers haven't developed the skills and older employees who have the skills are moving on to retirement. Therefore, it is worth investing in training of your younger workers now so that they are prepared for the future which will include new technologies and procedures.
2. Focus on Career Development
In recent years, many businesses have focused on hiring new staff from outside the organization instead of building up the skills and experience of existing staff to prepare them for promotions. Rather than relying on outside talent, make sure your organization is nurturing the talent it already has in house by providing opportunities for growth and development and providing flexibility if needed to keep them on staff.
3. Mind Your Culture
When it comes to a worker's desire for career advancement or flexibility, corporate culture is crucial. For instance, your organization may need to consider working with contractors or freelancers, or allowing employees to work remotely, in order to recruit or retain the skilled workers you need.
Rather than bemoaning their difficulties in attracting and retaining top talent, savvy midsized business HR leaders should take control of their workforce development by building a strategy to meet needs today and in the future. Strategic workforce planning for midsized businesses should, therefore, be treated as business necessity to support future growth.