Accessibility of HR Systems: A Win-Win for People and Profit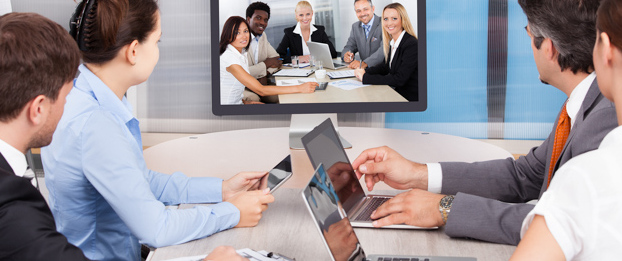 Employers who hire employees with disabilities benefit in a number of ways.

A study by Harvard Business Review showed that companies with higher-than-average diversity had 19% higher innovation revenues. According to the DOL, people with disabilities contribute to diversity, and businesses can enhance their competitive edge by taking steps to ensure they are integrated into their workforce and customer base. So, how can you effectively and respectfully promote disability inclusion in your organization?
Accessibility for all Is paramount
Ensuring accessibility of HR systems is always important for your employees, but even more critical for your disabled employees. When some of your employees aren't able to use the tools you provide them with, you fail to fully engage your talent. So how can you ensure your workplace is accessible for employees with low vision, hearing problems or other impairments?
Accessibility guidelines exist for all sorts of digital content, from websites to software. By giving disabled employees the option to customize their user experience with assistive technologies, you should be able to satisfy each of their unique needs. It could be anything from providing a person with low vision an audio screen reader and headphones or providing a hearing-impaired employee with auditory internal learning offerings in print form.
HR departments should also consider procuring an HCM system that allows them to easily design the system to accommodate the accessibility needs of these employees.
Using technology to support productivity
It's never been simpler or more cost-effective to find available solutions to enable the accessibility of HR systems. HCM providers that have built-in tools for users with accessibility needs give disabled users the option to customize their experience with assistive technology. Examples include providing screen reader software, using videophones for deaf employees and ensuring online software is fully accessible, according to the DOL.
For example, by integrating an assistive technology tool called AudioEye, HCM systems become accessible to the visually impaired through an AudioEye player that reads text to the user. It also allows the user to control the appearance of the page to suit their particular needs on a case-by-case basis.
Accessibility benefits people and businesses
A number of jurisdictions provide employers with financial incentives such as tax benefits for hiring and accommodating employees with disabilities. In the U.S., the IRS offers employers a tax credit of up to 40 percent of the first $6,000 of first-year wages for a new employee defined as a disabled person. The DOL also offers employers online resources to support the workplace inclusion of the disabled.
Supporting the accessibility of HR systems is vital for engaging your talent. The availability of assistive technology and adaptive HCM systems to accommodate disabled employees has never been better than it is right now. As today's job markets tighten and the competition for talent remains fierce, it's clear making work tools accessible to more employees, including those with disabilities, is a winning HR strategy — one that drives engagement, recruitment, productivity and the growth of your business.
Learn more
Learn more about diversity, equity and inclusion resources to help your organization do and be its best.
This article was updated in June 2023.