Should You Accommodate Service Animals in the Workplace?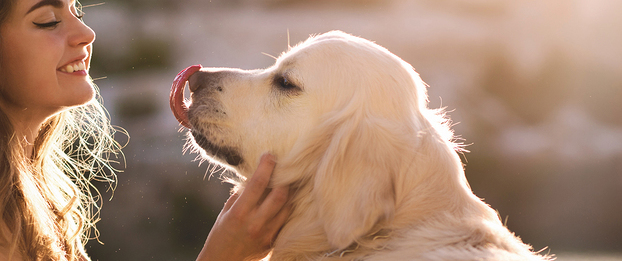 Allowing service animals in the workplace is one of the reasonable accommodations for employees with disabilities listed under the Americans with Disabilities Act (ADA). However, welcoming a dog into your workplace on a daily basis is quite different from having a wheelchair-accessible restroom or additional elevators. For some employees, a live animal in the workplace can cause anxiety, fear or discomfort. How do you manage the needs of one employee who needs a service animal and another who has a problem with dogs, whether due to an allergy or fear?
Know the Law
Of course, employers have an obligation under the law to provide reasonable accommodations to employees with disabilities. But that doesn't mean that an employer is automatically obligated to welcome all service animals in the office. Sometimes employers confuse various parts of the ADA. Title II and Title III of the ADA require that service animals be permitted in public spaces. But Title I, the section of the ADA that applies to private sector employment, covers service animals as a form of reasonable accommodation that employers must provide to employees. That means when an employee asks to bring their service dog to work, the employer has a duty to discuss the situation with the employee to determine the best manner in which to accommodate the employee's needs.
Make a Choice
Employers are more apt to make the right decision when they are well-informed about the needs of the employee with a disability, as well as the capabilities of the service animal.
Service animals can be trained to perform a wide variety of tasks for their owner — service dogs can be used by people with diabetes to alert them of low blood sugar, by people with mobility impairments to assist with physical tasks and by veterans or others with post-traumatic stress disorder or anxiety for psychiatric support.
When you've taken time to understand the employee's needs, you can determine the arrangement that will meet the employee's needs in the manner that works best for the business. Employees who bring service animals to the workplace must understand that they are responsible for the animal and making sure it is well-behaved.
Prepare Co-Workers
If a service animal will be included in the workplace, take time to communicate with and prepare other employees for the new situation. For instance, some employees may be concerned about allergies, potential disruption and relief areas.
If an employee has allergies or a fear of animals, work to find a space for that employee that isn't near the service animal.
Make sure co-workers know that the service animal is not a pet — it's presence in the workplace is to provide a service to its owner. Communicating the specific protocols and ensuring proper boundaries are respected by everyone are critical for HR leaders to make this situation acceptable for all. In addition, you should try to set a tone of valuing and appreciating what a service animal brings to the employment setting.
When you're going to have a service animal join your workplace, take the steps and precautions necessary to support all your affected employees. As long as you plan ahead, this should become an opportunity to further foster a culture of teamwork and collaboration in your organization — one where everyone is working to help everyone else succeed.
Stay up-to-date on the latest workforce trends and insights for HR leaders: subscribe to our monthly e-newsletter.