3 Ways CHROs Can More Effectively Source Global Talent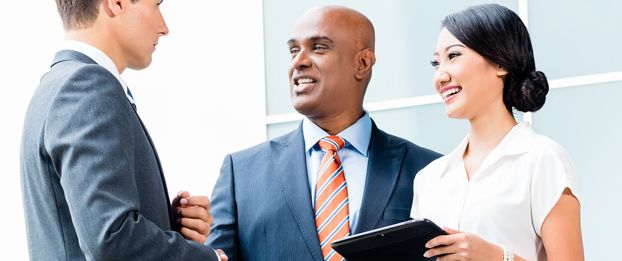 This article was updated on July 17, 2018.

Today, a global talent pool is the reality for more and more organizations. Employers are sourcing workers from a larger talent pool, and employees are competing with people around the world for jobs. While this causes concern about job security and stability for some, 67 percent of men and women in the workplace feel positively about businesses searching globally for the best talent, according to ADP Research Institute® The Evolution of Work: The Changing Nature of the Global Workplace.
Economic and social factors are reverberating globally in the wake of Brexit and the uncertainty that surrounds the American political landscape. HR leaders should keep the changing dynamics in mind when developing a plan for sourcing global talent, as well as planning for the rapid evolution of technology, employee concerns and employee training.
The Benefits of a Global Talent Pool
The shift toward global talent is about more than just globalization. Technology, flexible trade borders and other factors are making it easier to find talent. For employers, there are numerous benefits to a global talent pool including the ability to control costs through strategically basing positions in different regions, filling roles more quickly, eliminating middlemen like recruiters and incorporating a more flexible system of contract employees to contract or scale as the economy demands. To capture these benefits, CHROs and HR leaders should train teams to be agile and creative about sourcing strategies.
Here are three ways to effectively find and develop global talent:
1. Install a Global Sourcing Strategy With Local Components
Sourcing talent globally doesn't work the same around the world — even with the increase in the sophistication of related technologies. As a result, businesses need to develop frameworks that can be adapted at the local level. For example, if the criteria for a specific role includes a bachelor's degree, your team needs to have the training to differentiate whether education requirements have been met when sourcing talent from Europe or Latin America. Along similar lines, recruiters may need to employ different techniques for finding, communicating with and interviewing talent from regional markets.
2. Embrace Technology
Technology plays a central role in the evolving talent landscape. As businesses move toward a more global talent pool, technology will play a larger role in the sourcing process. For example, when recruiters are looking for passive candidates or individual job hunters on the move. Invest in advanced training for your team to embrace social media sourcing, the role of video in recruiting and using large professional networks like LinkedIn to find talent around the globe. Technology can also enable customized and personalized interview experiences, no matter where teams and candidates are located.
3. Explore Flexible Work Arrangements
Flexibility works hand-in-hand with a more global workforce. Businesses need plans in place to have teams collaborate effectively across geographic regions, international borders and time zones. Today's corporate HR team needs to think creatively about these issues. Is additional training required to make the most of collaboration tools? Will remote work help attract talent across regions? Help recruiters understand the importance of these factors to proactively leverage your organization's flexibility as a recruitment tool.
For CHROs, the global talent market is both a challenge and an opportunity. It represents a new avenue to help businesses grow and become increasingly competitive, but at the same time, organizations must adapt their sourcing strategies to take advantage of these prospective benefits. It all starts with HR leaders — so have a clear vision, enable your teams and invest in technological upgrades to maximize your global reach.