According to AudioEye, a company that focuses on inclusion technology, 5 to 10 percent of the population has a disability or physical limitation that poses a challenge for employment, such as limiting their access to full online content.
But trends in technology, including enhanced HCM systems that support inclusion, have made it easier for enterprises to accommodate employees with disabilities, and comply with the law.
Major organizations are taking their commitment to hiring disabled workers very seriously. According to HR Magazine, for example, a Walgreens distribution center in South Carolina has become a model for integrating disabled employees and maximizing productivity. The magazine notes that 40 percent of the center's workforce is disabled, and that it is now their most efficient site.
5 Steps to Make Your Organization Attractive to the Disabled
1. Start at the top, gaining buy-in from leadership to commit to hiring more disabled employees at all levels of the organization and making your workplace more disability-friendly. Having policies and procedures in place that take disability into account will be an important starting point.
2. Next, train your existing employees in how to make your culture and your workplace more disability-friendly. As HR Daily Advisor explains, education is crucial because "employees who are armed with facts will be less inclined to discriminate or fear."
3. Your recruiting, interviewing processes and facilities should be easily accessible to the disabled. For example, you could ensure that your hiring processes make reasonable accommodations for the disabled by providing assistance to a blind candidate in filling out an application. You might want to do some outreach to community-based groups that support the disabled, as a way to expand your candidate pool, as well.
4. Make reasonable accommodations throughout the disabled employee's work life, from onboarding to training to professional development and beyond. Your best bet is to engage the disabled employee in an ongoing dialogue about what accommodations are needed to fully integrate them into the organization and their roles.
5. Consider adopting relevant assistive technology (AT) that enables inclusion. ADP, for example, is partnering with AudioEye to innovate HCM systems that are more accessible and inclusive for end users. The AudioEye Reader is the first built-in tool offered by any HCM provider, enabling an enhanced experience for users with accessibility needs. This increased accessiblity allows organizations to better support employees with disabilities.
Compliance as a Driver of Hiring the Disabled
The Americans With Disabilities Act (ADA) mandates that U.S. employers make "reasonable accommodations" to employees with disabilities. Technology is making those accommodations easier and less expensive. A number of jurisdictions provide employers with incentives, such as tax benefits, for hiring and/or accommodating people with disabilities. The federal government, for example, offers a Work Opportunity Credit that "provides eligible employers with a tax credit up to 40 percent of the first $6,000 of first-year wages of a new employee" who's part of the "target group" of disabled people. The Department of Labor (DOL) also offers employers resources to promote inclusion of the disabled.
Moreover, a growing international movement is promoting disability inclusion. According to the United States Council for International Business, global organizations such as AccorHotels, Dow and Michelin are working together "to promote disability inclusion by highlighting the business advantages of employing people with disabilities" and facilitating "the exchange of knowledge and good practices between companies."
In some countries, such as Brazil, employers with over 99 employees must hire a certain percentage of disabled workers, according to The Brazil Business. The Disability Rights Education and Defense Fund offers a free online summary of disability regulations around the world, which can be a great resource for global organization seeking to hire and accommodate disabled employees. These sorts of pro-inclusion regulations are a growing global trend.
Inclusion Is Good Business
As the Walgreens example shows, organizations can include disabled employees and boost labor productivity at the same time. Advances in technology are making the cost of accommodating disabled employees reasonable, and making it possible to unlock their full potential, as well.
"We never lost sight of the fact we are a business, not a charity: this had to make business sense," said Randy Lewis, former senior vice-president at US retailer Walgreens, in HR Magazine, and "we had to hold everyone to the same standards and have a completely inclusive environment."
According to a DOL report, "nearly half of the employers interviewed (46%) reported that the accommodations they implemented cost absolutely nothing. Similarly, 45% experienced a one-time cost." The median cost of those one-time accommodations? Just $500. Three out of four employers surveyed by the DOL described the accommodations as either "very effective" or "extremely effective" in bringing about business results such as higher employee productivity and improved employee engagement.
Inclusion of the disabled isn't just a fairness or compliance issue. It also makes good business sense. Enhancing your human capital management to include and accommodate people with disabilities can expand your pool of talent in a tightening labor market and enhance your organization's productivity, as well.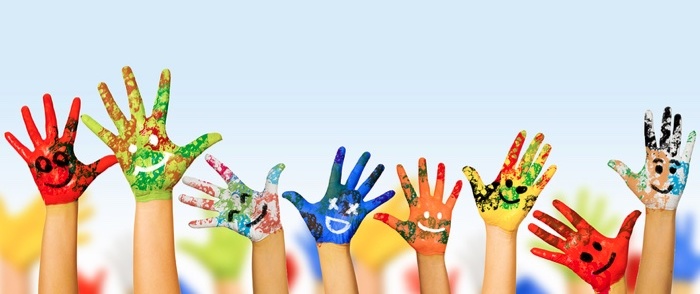 SIGN UP FOR THE SPARK NEWSLETTER