Eliminating Repetitive Work Can Boost Productivity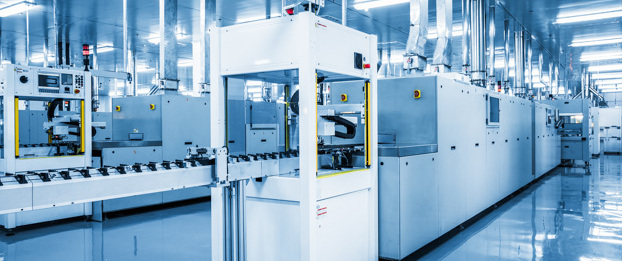 This article was updated on July 18, 2018.
Continuing advances in technology and automation will be eliminating repetitive work in the offices of the future, according to the ADP Research Institute® report (ADP RI), The Evolution of Work: The Changing Nature of the Global Workplace. Extensive review of existing research on the future of work, as well as interactive qualitative discussions with employers and employees from across the globe was conducted.
To build upon this initial understanding, full-scale quantitative research was launched to discern the extent to which certain trends are happening today or are expected to happen in the future, how trends will impact individuals, and the connection between each trend and deeper human needs among each audience. One of the key trends to emerge was that automation, smart machines and artificial intelligence will conduct repetitive work, replacing the need for people to complete these tasks.
While the possibility of being replaced by a machine could be viewed negatively, 55 percent of respondents said the trend toward automation is positive. Maybe that's because they understand the value of eliminating repetitive work: it can free up workers to undertake more high-level tasks and boost productivity. Understanding how automation increases productivity can help employers make the best use of machines and capitalize on the skills of their employees.
Here are three ways eliminating repetitive work can boost productivity:
1. Reduce Dependency on Email and Spreadsheets
According to ServiceNow, "Almost 70 percent of managers say manual processes leave them less time for strategic initiatives," and "more than one‑third of managers say they use mostly manual processes in the workplace." Automation tools such as mobile applications, customized portals and project management tools eliminate the time spent checking and responding to emails and updating spreadsheets to reflect work progress. With automated tools, managers and their teams can post progress or project information on an integrated mobile app, and all team members are kept in the loop and freed up to complete other tasks.
2. Reduce Mistakes and Injuries
The possibility of human errors, which take more time to correct, is virtually eliminated when tasks are automated. In addition, repetitive tasks such as lifting, loading and typing can lead to overuse injuries, which in turn results in missed workdays and decreased productivity. Leaving those tasks to machines reduces the chance of injuries and allows workers to keep working on more strategic tasks.
3. Free Employees' Time for High-Level Skills
Presumably, many of the employees who spend their time undertaking repetitive tasks could actually be better utilized on more complex tasks. For instance, when an organization implements a cloud-based, self-service HR program, the HR specialist who once spent most of her working hours inputting employee benefits information into a computer network could now facilitate education sessions to help employees choose the right benefits plan and make the most of their choices.
While the trend toward automation continues to grow, savvy employers can begin capitalizing on it now. Forty-three percent of those surveyed for the ADP RI report said automation is already replacing people for repetitive work, and 51 percent expect it to occur in the future. It's time to start maximizing the automation capabilities of your workplace and watch productivity grow.