3 Natural Communication Strategies for CSR Efforts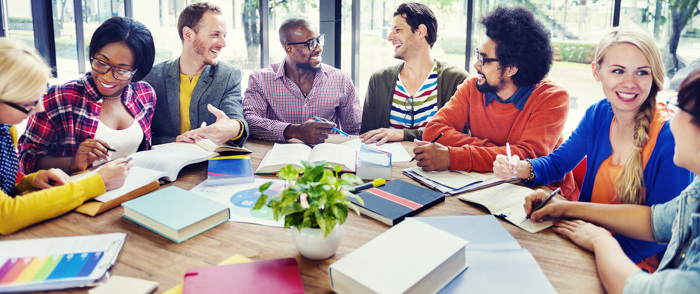 This article was updated on August 16, 2018.
Your business cares about ethical behavior and positive contributions to your community — great job! Now it's time to tastefully showcase your corporate social responsibility engagements. But what communication strategies for CSR efforts are most appropriate to inform internal employees and potential candidates without going over the top?
Consider these three ideas:
1. Everyday Updates, Extraordinary Results
Do you have an intranet site or a way of sharing important stories with your employees? Start with this feature as a foundational communication strategy for CSR efforts. When updates are shared daily or as they occur, they'll become a commonplace type of interaction for your workforce. Once your employees are well-informed of your efforts, they'll internalize your success stories and realize that, as a matter of course, they are working for a great socially responsible organization. You should try to include your upcoming goals and opportunities as well, so employees can start to plan how to get involved ahead of time.
2. Include Employees in CSR Efforts
While it may seem only upper level management employees are responsible for CSR efforts, or creating the strategy behind those efforts, the reality is it's important to involve employees at all levels. IBM personifies the best in CSR efforts by involving its entire workforce when looking to the future for opportunities to do good and give back. How can you do the same? One way is to open a poll or information gathering tool to solicit ideas from your workforce that can have a positive impact and meet your CSR strategic goals. Once ideas are selected, they can be publicized both internally and externally on your various social media accounts to reach an audience that includes both current and potential employees.
3. Align Your Business Strategy With Your CSR Strategy
You know what your business strategy is — but have you considered directly aligning your CSR strategy with it? How might your CSR efforts positively impact your clients and customers — both current and potential? When an alignment occurs between your business and CSR strategy, your workforce can tackle both at the same time and strive to embody the mission each and every work day. Not only will they be intimately involved, they'll be the first to know when those efforts are successful. This can lead to enhanced employee engagement within your organization and turn your employees into enthusiastic promoters of your message of good.
Your communication strategies for CSR efforts will best succeed when they include multiple opportunities to share your story with your current and future workforce. Begin with the three strategies above and look for natural ways to empower employees to continue spreading the message, as well as public offerings of your success stories. Now, you'll not only be a business with a clear mission and vision, you'll also be poised to exemplify the best in corporate social responsibility.