Changing of the Guard: Sharing Institutional Knowledge Across Generations Before It Disappears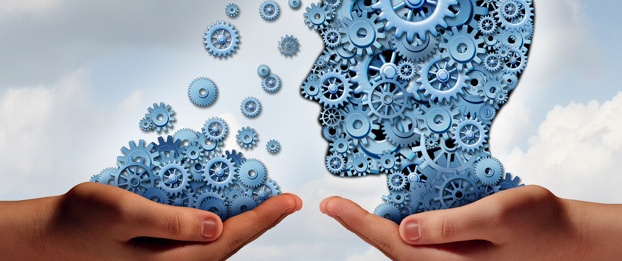 This article was updated on July 12, 2018.

What happens to organizations when their most tenured and skilled employees are ready to retire or move on, taking their experience and knowledge with them? As the baby boomer generation increasingly leaves the workforce, the loss of institutional knowledge — their accumulated knowledge about your organization — increases, as well. Knowledge transfer and skilled workers will become a more urgent issue that organizations won't be able to ignore.
According to the Pew Research Center, millennials (born 1981 to 2000) made up the majority of the U.S. workforce in 2017 with 56 million workers. Gen Xers (born 1965 to 1980) were close behind at 53 million workers, while baby boomers (born 1946 to 1964) continued to exit the workforce, declining to 41 million workers.
That shift is sure to continue, causing concern that institutional knowledge from older generations will not be transferred effectively. The failure to retain and transfer institutional knowledge could result in a steady increase of employee turnover, further knowledge loss, and less skilled laborers which means higher costs and lower efficiencies. Some estimates suggest it costs 150 percent of an annual salary to replace an employee, when factoring in recruiting, lowered productivity, lost knowledge, training and even time for interviewing.
The Time to Retain and Share Knowledge Is Now
Knowing there is a need to capture and transfer knowledge and skills from older generations and figuring out how to go about it are two very different things. According to ADP Research Institute's study, The Evolution of Work: The Changing Nature of the Global Workplace, those surveyed "feel an element of pressure and stress" related to a workplace that demands rapid learning of new skills, which was evident in each major region of the world.
As the proportion of the experienced workforce continues to shrink, organizations must balance the need to put processes in place to capture their knowledge and transfer it to the younger generation while still remaining productive as an organization. The younger generations are already adjusting to the demands of their own workload, so adding the responsibilities of retiring coworkers or colleagues who are moving onto new roles, requires a delicate blend of technology, trust and education.
Changing of the Guard
According to The Evolution of Work study, over half of employees believe technology allows them to have deeper personal connections with their peers. Additionally, 88 percent of those surveyed believe that social media is already or will soon become the preferred collaborative platform for work. The study also finds that the way employees accrue knowledge is changing because of the increased use of collaborative tools at work.
The millennial generation is adept at sharing information on social media, and organizations are establishing similar "internal" social and collaborative tools that take advantage of their skills. This can pose a challenge in the knowledge transfer process, as Gen Xers and baby boomers prefer email, according to Marketing Sherpa.
With those trends in mind, it should be a priority to establish a social, collaborative knowledge management system that facilitates the free flow of knowledge and skills between the generations that are working side by side in your organization. Those tools allow your employees throughout the organization to connect with each other, no matter where in the world they work. In addition, interactions will be captured and stored in the social collaborative knowledge management system, making them available to anyone within the organization.
Your People Are Still Your Biggest Asset
Despite the increasing propensity to embrace digital collaboration, it will still be up to the people who use those systems to do the bulk of the heavy lifting.
Here are three essential steps you can take to reduce the level of institutional knowledge you lose with the loss of skilled employees:
Study your best. Once you understand what it is that made longtime members of your organization successful, you can begin to organize and funnel others in your organization who share those traits into the right areas to continue that success. Successful organizations offer specialized training and job sharing to help combat this loss.
Conduct experience reviews: Whether it was an organizational restructuring done well or changes that were communicated poorly, future strategy will be greatly informed by the insights of employees who have been around long enough to see both the highs and lows of your enterprise.
Create inter-generational partnerships. Encourage boomers to take on mentoring and coaching roles and then link them up with those employees who will be responsible for tasks your retiring employees are leaving behind. Make efforts to create more inter-generational project teams to provide both continuous skill transfer and continued production. Organizations should also establish a means for millennials to document and share what they learn from mentors, as well.
Loss of employees to retirement is inevitable, but organizational knowledge and skills can remain if you take steps now to ensure transferability. By far, most employees throughout the world are ready to use social and collaborative tools as a means for making deeper connections across generations and work more collaboratively. Organizations that embrace these trends will gain a competitive edge in the rapidly evolving workplace and marketplace.