3 Tips for Empowering and Identifying Informal Leaders for Change Initiatives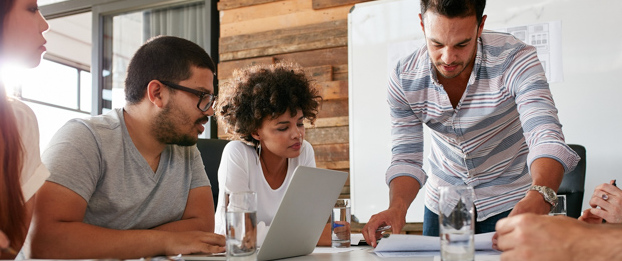 This article was updated on July 12, 2018.

Identifying informal leaders and empowering them to act as ambassadors of your new initiatives could be the missing ingredient for better change management. These individuals may not be in a supervisory or managerial role, but they're powerful agents for change. Gaining their support can be a crucial tool for a number of HR initiatives, including software adoption, policy updates or internal reorganization.
As Forbes writes, "every organization has people who influence and energize others without relying on their title or formal position." They may take one or more of the following forms:
Charismatic natural motivators
Well-respected veterans of your organization
Highly social communicators
Enthusiastic users of new technologies and ideas
According to Leader Today, there can be risk associated with these personality types, too. Because of their influence and skill, "they can function as barriers" if they don't buy in to change initiatives. So developing a system of collaboration with individuals of influence isn't just wise, it could spell the difference between a successful or failed attempt at change.
How to Identify Informal Leaders
It's relatively simple to identify formal leaders within your organization, but identifying informal leaders can be a bit more challenging. Pryor Learning Solutions notes that the appropriate individuals to seek out have often been with the organization for a long time, which can position them as a hub for organizational knowledge. In addition, they often have strong peer relationships, which can provide HR leaders with additional insight into the pulse of the organization. These individuals may also gain notice for their rapid adoption and near-perfect use of new technologies.
Not every type of informal leader is the right fit for your change initiative. Early adopters are a more logical choice for acting as evangelists for a new software, while veterans and communicators could be the right choice for policy changes.
Once you have identified who to lean on, here's how you can give them the power to be your internal champions of change.
1. Make it Official
If the HR team is debuting a new app, you shouldn't sit back and wait for your early adopters to run with the new technology, even if that approach has worked in the past. You should embolden those people by giving them education and support that leaves them with room to expand and enhance the innovation. When informal leaders are officially identified and asked to take responsibility for a change management initiative, the results will speak for themselves.
2. Highlight Their Strengths
Your organization's Lead Network Infrastructure Engineer may have more IT knowledge than anyone else in-house, but loathes public speaking. By understanding your informal leaders' strengths and weaknesses and allowing them to define their own role, HR leaders can ensure that the change initiative is a positive experience for everyone involved. For example, according to Fortune, Axis communications, a midsized digital surveillance equipment manufacturer, lets "innovators 'own' their original concepts." Once the idea is approved, the person responsible is "assigned to oversee the project to completion" and given free rein to do so in whatever way they think is best.
3. Offer Rewards
Not every employee is motivated by public recognition. In fact, many individuals in an informal leadership capacity may have "atypical" types of rewards in mind. Your leaders may prefer intrinsic motivators, such as a sense of personal accomplishment, or they may prefer non-financial rewards instead of additional compensation. HR leaders should certainly reward informal leaders for their change support, but allow leaders to take a part in defining the best kind of reward for their personality type.
To create and encourage organizational change, HR leaders should consider enlisting the help of informal leaders to usher in that change. By working with individuals who possess skill or existing social influence, your influence with their colleagues will be amplified exponentially.