Helping Parents Strike the Right Summer Balance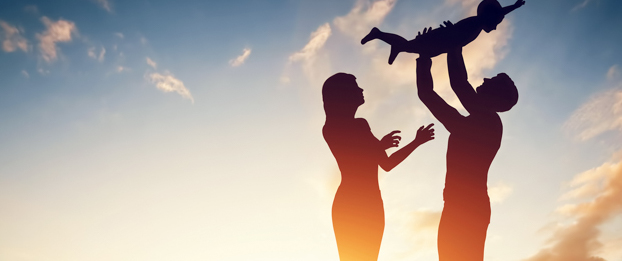 This article was updated on July 25, 2018.

For many parents, the arrival of summer can signify more than sand, surf and scheduled vacations. It can also mean an annual struggle to balance work and family obligations, as children are released from school. As the Miami Herald highlights, "summer can be one of the most challenging and expensive times of the year" for working parents. Combined with a shortage of low-cost or free camp programs available, it is a daily struggle for employees to finish work and still have time to pick up their children or just go home to them.
According to Market Wired, research by the YMCA indicated that as of April 2016, 75 percent of families had not yet enrolled their children in summer programs. An additional 39 percent had no plans to, which could be related to financial challenges or a simple lack of options. As HR leaders at midsized organizations look toward the summer months, easing stress for their working parents with school-aged children should be a key concern.
How Organizations Promote Balance
Childcare is gaining traction as a non-traditional employee benefit. While most employers don't have the space or resources to build an in-office nursery like Yahoo, there are other ways to accommodate working parents. For example, according to Inc., Roth Staffing, a midsized employer in California, offers subsidized childcare through an off-site partner. The Tennessean also reports that Pillsbury Winthrop Shaw Pittman, a midsized law firm in Tennessee, provides back-up childcare on site.
However, on-site and subsidized childcare aren't the only ways to aid parents during tough summer months. eVestment, a midsized organization in Georgia, offers a full work-from-home policy and unlimited paid time off. As a result, 100 percent of their employees use flexible working arrangements in some way.
Midsized organizations can also take a cue from their larger peers when it comes to offering support finding childcare. According to Inc., Twitter and Barclay's both offer classes, counseling and peer support groups for working parents, which can improve peer relationships and help employees find the right resources and programs to manage their summer needs.
And there are other midsized organizations that offer programs to ease summer stress:
Holder Construction offers paid family time off.
Clif Bar brands themselves as a child-friendly workplace that includes on-site care and care scholarships for qualifying families, according to Fortune.
Squarespace pays for family vacations for working parents with five years of service.
Why Family Balance Should Matter to HR Leaders
A sheer lack of options can lead some working parents to take desperate measures during summer months. The number of "latch key kids," or children who stay home alone for long periods of time, can soar during the summer months. The Kansas Department of Children and Families reports that each year some three million kids are injured or killed as a result of at-home accidents that can result from a lack of safe supervision. Parents should never have to sacrifice safety because they just don't have the help they need.
While your organization doesn't need to invest in building a full-scale child care facility on-site to keep parents and families safe during the summer months, a revision of your policies to support both work and family obligations for working parents can yield big dividends. CIO writes that not only are parent-friendly policies a powerful tool to combat absenteeism and productivity concerns, they are a critical retention tool in a market where talent availability is tight.
Without the ability to balance their work and family responsibilities, your workforce could become disengaged or even flee to work for competitors who offer more flexibility. Encouraging employees to find balance and offering them support to make that balance possible, especially in the summer months, may help pave the way for happy employees and continued success for you organization.