Technology for Employee Engagement: Best Practices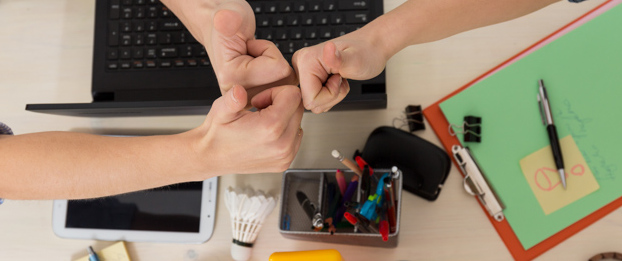 This article was updated on August 5, 2018.
Choosing the right technology for employee engagement is one of the biggest challenges for global organizations today. There are many employee engagement tools and resources out there, so it's difficult to be sure you're picking the right one for the job.
Why Employee Engagement Matters
According to the ADP 2015 Midsized Business Owners Study, "Only slightly more than half of the survey participants felt they currently have a good, repeatable process to facilitate employee engagement." Eighty-seven percent of organizations cite culture and engagement as one of their top challenges, and 50 percent call the problem "very important," according to a Deloitte report. In addition, only 63 percent of U.S. employees are extremely satisfied with their organizations, and "those who are unlikely to leave are twice as satisfied as those who are not, according to the ADP Research Institute® report, Human Capital Management's Employee Disconnect: A Global Snapshot.
It's a candidate's market, so it can be easy for employees to become disconnected and slip away to competing firms. But selecting the right technology for employee engagement can stop disengagement in its tracks.
Elements of Better Employee Engagement Management
There are multiple engagement systems available today, but the right one will include the following elements:
Frequent check-ins with employees (vs. annual reporting). Morale increases when employees are actively sharing their thoughts and feelings about engagement and being heard by management.
Communication tools that open up dialogue. It can be difficult for employees to pinpoint areas where they are unhappy. However, a direct communication system built into the engagement platform can enable more open communication and support.
Incentives for participation. When employees know they are actively contributing to the overall improvement of their workplace, they are more likely to participate.
Real-time reporting on multiple levels. Organizations should be able to see at a moment's glance the state of employee engagement using reports that are based on data, multiple levels and visuals.
Options in Employee Engagement Technology
The ADP Research Institute report indicates that employee perception of how well their manager delivers information and supports their career development can influence employee engagement levels exponentially. The good news is that there are employee engagement technologies that fit seamlessly into any organization's strategy.
For example, Slack, an enterprise messaging app, enables team members to communicate and collaborate with colleagues from wherever they happen to work — on desktops or mobile devices. This is especially critical for communication from management to project teams, as well as collaboration between peers. The use of video communication tools, like Skype, can facilitate face-to-face interactions, even when employees work remotely. Managers can also use real-time data to measure the "temperature" of employee engagement using analytical software applications.
Technology for Employee Engagement ROI
The main reason that any organization would turn to employee engagement technology is because of its ability to produce a greater return on investment — in the form of motivated and productive employees.
Although there's not yet a completely accurate way to measure the ROI of engagement levels, certain trends and behaviors can be tracked by gathering real-time engagement data and comparing it against engagement initiatives set forth in the workplace. For example, an organization may start an incentive plan for employees and over time note that attendance levels are up and so is customer satisfaction. Social recognition and engagement tools, such as WooBoard, enable employees to recognize their peer's achievements using a "points system that incentivises all engagement actions."
Increasing and maintaining employee engagement can pay off in many ways. Choosing to bring in software and technology to supplement your grassroots engagement efforts should ensure your organization retains and attracts the type of talent that is vital for sustained success.