Ban the Box: Considering Criminal Records While Hiring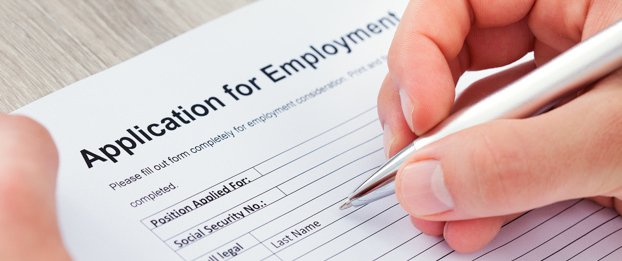 This article was updated on July 16, 2018.
The "ban the box" movement, which began in the early 2000s, seeks to provide fair employment opportunities to job-seekers with criminal records. The movement's goal is to eliminate the check box that asks applicants if they've been convicted of a crime, the fear being employers will use a criminal conviction as a blanket exclusion for employment. According to the National Employment Law Project, some 100 jurisdictions, states and local governments, have adopted ban the box, and that number continues to rise.
While 20 states currently have banned the box for public employment, seven states (Hawaii, Illinois, Massachusetts, Minnesota, New Jersey, Oregon and Rhode Island) have extended the ban to private employers. Employers can, of course, still conduct background checks later in the hiring process, and then decide whether a candidate's criminal record represents sufficient grounds for exclusion. According to the Society for Human Resource Management (SHRM), 93 percent of employers conduct some kind of criminal background check during the hiring process.
Offering a Second Chance
While employers have good reason to inquire about a candidate's criminal record, especially if the offense concerns job-related responsibilities (e.g., a bank teller candidate with a prior conviction for embezzling company funds), advocates of banning the box fear job discrimination against people who need to work in order to support their families and get their lives back on track. As Rhode Island state senator Harold Metts said in an MSNBC article, "People who have made mistakes need to be able to move on, to move forward with their lives, and we need to change our laws to allow them, even encourage them, to do so."
Employees with criminal records can become contributors to their community and their employer's success. As CEO Brad Friedlander of the Red Restaurant Group told Crains Cleaveland Business, "In my experience, people with criminal records are often model employees. They are frequently the most dedicated and conscientious. A lot of doors are shut to them, so when someone gives them an opportunity, they make the most of it."
THE EEOC Weighs In
In 2012, the U.S. Equal Employment Opportunity Commission (EEOC) provided impetus to the ban the box movement when it offered guidance on hiring candidates with criminal records. The EEOC suggested that blanket exclusions of candidates based on criminal records could potentially violate Title VII of the Civil Rights Act of 1964. According to the Wall Street Journal, in 2013, the EEOC brought legal actions against a major retailer and a well-known luxury automaker, accusing them of having blanket hiring exclusions based on an employee's criminal history.
The EEOC recommends "individualized assessments" of candidates with criminal records as opposed to "blanket exclusions." That individualized assessment should be based on an analysis of multiple factors, according to the EEOC, from the age of the conviction, its relevance to the job, the candidate's rehabilitation efforts, the candidate's relationship with prior employers and an assessment of available references.
Best Practices for Organizations Regarding Criminal Records
Even if your jurisdiction bans the box, you still retain the right to conduct background checks later in the hiring process. It's far less risk (in terms of Title VII liability) to follow an individualized assessment approach than a blanket exclusion of candidates with convictions.
Here are some suggested best practices:
Use an experienced consumer reporting agency (CRA) to conduct the background check and confirm information related to a candidate's criminal history.
Don't ask candidates about criminal convictions or arrests. You won't have a choice in jurisdictions banning the box, and you can always check a candidate's criminal record later.
Consider only convictions and pending prosecutions and be careful about considering arrests. A best practice is to run a background check only after a conditional offer of employment has been extended.
Consider how recent and how relevant the conviction is as it relates to job responsibilities. For example, an assault conviction might be grounds for exclusion for a customer service job, whereas conviction for a traffic offense might not.
Provide candidates with a meaningful opportunity to dispute any adverse findings in a CRA's report before making a final decision to rescind an offer of employment. Remember that the pre-adverse and adverse action process under the Fair Credit Reporting Act must be followed.
Consider the candidate's efforts at rehabilitation.
As banning the box continues to be a trend across the U.S., you'll need to be careful in how you use criminal records when making hiring decisions. By following the best practice suggestions listed above, you'll reduce your legal risk while actually giving job candidates with criminal records a fair chance to contribute to society and your organization.