Remote Employee Onboarding: Strategies to Help Them Hit the Ground Running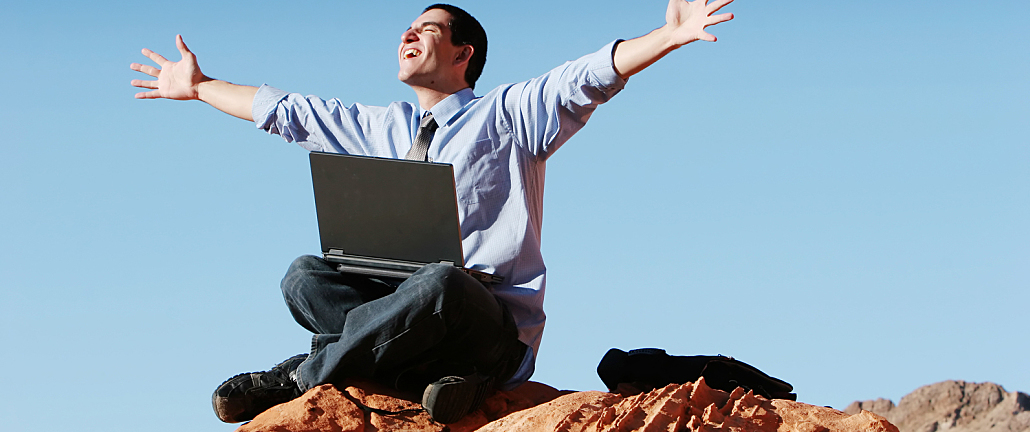 The mobile workforce continues to grow by leaps and bounds. According to Global Workplace Analytics, as of September of 2015, some 3.7 million employees -- 2.5 percent of the total workforce -- now work from home 50 percent of the time. While the total adult working population grew from 1.8 percent between 2013 and 2014, the population of remote workers increased by 6.5 percent.
In fact, according to ADP Research Institute's Evolution of Work study, 95 percent of employees believe they will be able to work from anywhere in the world. So creating a remote employee onboarding program to engage those workers and introduce them to the culture of the organization is paramount for HR leaders.
Give Them What They Need
The first and most crucial challenge when onboarding remote workers is to ensure they have the resources they need to start work effectively. There should be a plan from the outset to provide all technology systems, such as computer equipment and software credentials, remote employees will need on their first day of work. The goal is to be able to create an onboarding and work experience that's positive and nurturing to remote hires, just as it is for new employees who work on site. For example, according to LinkedIn, Ernst & Young utilizes an onboarding career portal that provides a virtual tour, a walk-through of the onboarding process and an FAQ section to help new hires get acclimated before they even start.
Help Them Be Heard and Seen
Although utilizing a remote workforce often makes sense for an organization, it can be difficult to design a remote employee onboarding program that will truly engage the employee. Remote workers often conduct tasks independently and interact sparingly with their peers, so they will naturally be less ingratiated into the corporate culture. Introducing remote employees to their in-house team members is an awkward proposition at best, but thanks to video conferencing software and social networking tools like Yammer, they can enjoy a much more visible in-office presence.
Best Practices for a Successful Remote Employee Onboarding
During remote employee onboarding, it's critical that HR managers actively engage new hires in the culture of the organization. At its core this program must include the following:
Systems and procedures for managing tasks, communication and handling problems
Corporate values expressed by acceptable behaviors and lingo
Organizational standards of performance and decorum when dealing with peers and clients
There are some additional best practices for onboarding remote employees related to the particular challenges remote employees face in their first days on the job.
Here are four ways to help your remote employees settle in quickly to their new role:
1. Organization
Create an agenda for HR, the hiring manager, and the new employee, listing tasks that must be completed before the remote worker starts and during the first few weeks on the job. For example, a remote employee may need to have work-related equipment, a fleet vehicle, systems credentials or other assets shipped out in advance.
2. Communication
Send a series of emails that welcome the remote employee to the organization. Include orientation videos or training delivered via e-learning. Include a personalized welcome message, policies and procedures handbook, the organizational history and product or service lineup and a directory of people they can contact for support.
3. Appreciation
Just as you would with on-site employees, make a big deal out of the remote employee's first day. Organizations that fail to recognize the all-important first day on the job do so at their own peril. According to ADP's 2015 Onboarding Study, employees who experienced a structured process were more likely (55 percent) to feel "extremely/very connected" after their first day than those who did not (32 percent).
4. Indoctrination
Focus the onboarding experience on rapid learning of procedures, policies and duties. According to The Hiring Site at CareerBuilder, "92 percent of employees are more loyal to employers who have invested in their skills by training them."
To meet the needs of an ever-increasing mobile workforce, your business must create a strong onboarding practice designed specifically for their needs, helping you engage and retain the best talent no matter where they're physically located.