Corporate Culture in Remote Workplaces: 5 Tips for CHROs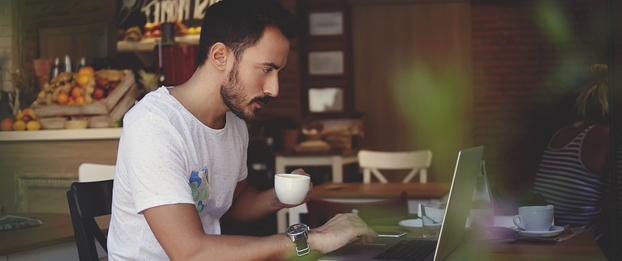 This article was updated on August 26, 2018.
Because of recent technological advances that allow for a more flexible work environment, more and more employees at large companies are working from home or from remote offices. The ADP Research Institute® indicates that 81 percent of employees associated positive emotions with a future in which they can work from anywhere in the world. In addition, 41 percent anticipate personal impact as a result of this trend, and 49 percent believe this trend is reflective of today's workplace, as opposed to future workplaces.
In the age of flexible work arrangements, the concept of building positive corporate culture in remote workplaces is increasingly important. CHROs with existing or upcoming flexible workplace policies should focus on corporate culture as a tool for supporting remote workplace productivity and talent acquisition.
Here are five important ways CHROs can support positive culture among remote teams:
1. Clearly Define Your Culture
If CHROs and their HR staff can't define their cultural values, their teams certainly can't, either. Regardless of whether you've taken the steps to define and document your company's values, your culture exists. As CIO cautions, "[I]f culture's allowed to evolve organically without guidelines and a framework from executives and without input from workers about what's important to them, you could wind up with a culture you don't want." Defining beliefs and values gives executives and leadership the ability to maintain culture actively, instead of letting it grow without control.
There are few secrets in the internet age, and an organization with poor — or poorly defined — company culture can risk a negative reputation online that inhibits talent recruitment efforts. In a competitive hiring market, organizations with a well-defined and positive culture can gain a distinct hiring advantage.
Hiring managers can also use a cultural code as a tool for assessing a candidate's potential fit.
2. Hire Wisely
According to the Harvard Business Review (HBR), "cultural fit is the likelihood that someone will reflect and/or be able to adapt to the core beliefs, attitudes, and behaviors that make up your organization." Not only is selecting employees based on potential for cultural fit vital for retention, it can be a strong predictor of job performance. When hiring employees directly into remote positions with potential for flexibility, assessing cultural fit is particularly critical. Employees who buy in to a company's values and cultural code will be more likely to be productive and communicate effectively when working from home.
HBR writes that hiring for cultural values, such as collaboration isn't necessarily always reflected in a candidate's background. Instead, hiring managers should ask candidates about their ideal corporate culture and see if those values line up with the organization.
3. Incentivize Team Members
Incentives can be a powerful tool for initiating change in an enterprise. Offering recognition, financial incentives or other motivating factors to employees who support your values can reinforce the value of cultural adherence.
Job search site Recruiter suggests distributing "awards to the employees who find the best productivity apps and tools and bring them back to their teams." Asking your employees to find technology to leverage and then adding an element of competition can be a great tool to objectively measure how your employees are performing against cultural expectations.
4. Facilitate In-Person Connections
Holding in-person meetings or staff retreats at regularly scheduled intervals, such as annually, provides CHROs and team leads with the chance to enhance relationships between members of remote teams. Remote.co writes that these staff meetings and retreats can "improve morale and teamwork," without compromising the day-to-day flexibility remote workers typically enjoy. By encouraging the building of relationships that are more deeply rooted, management can engender trust among the team.
5. Use the Right Tech
Remote teams of all sizes can benefit from technologies that are designed to support various aspects of a positive culture. HR leaders should collaborate with information technology to develop a portfolio of tools that support maximum productivity, collaboration and communication. When coupled with the right processes, technologies can make remote employees feel truly connected to their employer.
Examples of technologies that can support a strong culture for remote teams include:
Chat software for team and project communications
Project management software for task and deadline management
Teleconferencing tools for webinars, video meetings and trainings
File collaboration tools for version control and file sharing
Technology should never define a team's culture; however, the right tools can certainly support a CHRO's mission to facilitate positive collaboration among remote workers.
By simultaneously working to build positive corporate culture in remote workplaces, you can ensure positive retention while still improving your ability to recruit the right team members.