Document Your Payroll Processes: The Why, the What and the How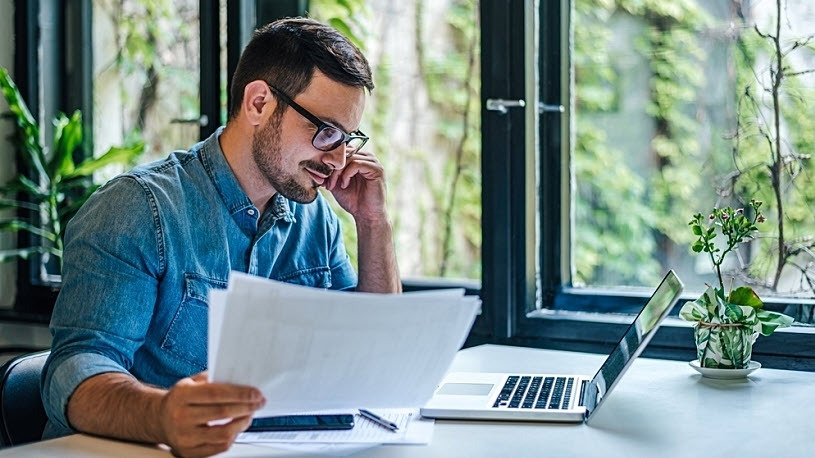 Payroll is a complicated process. No one understands this more than the valued professionals in the field responsible for regularly paying employees on time, correctly, and according to the myriad of regional compliance rules and regulations affecting payroll.
As discussed in an earlier article, documenting your payroll processes is a critical part of "future-proofing" payroll. Why? Because life happens and a contingency plan as well as a plan for growth is important, for example:
Payroll team members may periodically go on planned vacation or even unplanned leaves of absence, leaving their other team members to pick up the work.
Team members may leave the organization either voluntarily or involuntarily, and it is prudent to ensure payroll processes go on uninterrupted.
Payroll documentation can facilitate the training and decrease the time to competency of new hires in the payroll process.
Payroll documentation increases awareness for other stakeholders who interact with the payroll process, such as HR or internal auditors, to understand how the process should work end-to-end, including process handoffs and clarity of roles and responsibilities.
The purpose of this article is to discuss what are key payroll processes that you should consider for documentation and how to document those processes and capture that knowledge.
What to document
When documenting your payroll processes, it's helpful to start by generating a process inventory, which is a list of all key processes that the payroll team performs. Once you have developed the inventory of processes, then you can prioritize which are most critical to document. This is the way organizations make their tacit payroll knowledge (e.g., what's in people's heads) explicit (e.g., documented).
The criteria for "critical" is specific to each individual organization but may include those that are most complex and/or at risk if a payroll team member unexpectedly leaves the organization.
Here are payroll processes to consider documenting:
Maintaining and supporting payroll configurations
Capturing and maintaining employee data
Incorporating data from the time and attendance (T&A) system
Onboarding new hires
Processing employee leaves of absence
Processing payroll:

Setting up earnings, deductions, garnishments
Applying taxes
Auditing payroll (pre, post)
Calculating pay
Processing regular employee payments by type (electronic, manual, pay card)
Processing off-cycle payrolls
Reconciling errors

Feeding information into the financial system(s)
Terminating employees in payroll and issuing final pay
Monitoring payroll service delivery

Answering employee questions
Tracking and trending Key Performance Indicators (KPIs)
Monitoring Service Level Agreements (SLAs)

Reporting and measuring payroll
Interfacing with financial institutions
Managing and filing payroll taxes
Planning for payroll-related risks and contingencies

Testing the disaster recovery and business continuity plan
Participating in the internal audit process
How to document
Payroll documentation can take many forms, such as flow charts, standard operating procedures (SOPs), checklists and desk manuals.
Once the organization has created an inventory of its payroll processes and agreed on those that are the most urgent priority for documentation, one of the simplest ways to document the process is to gather the process owner and key process stakeholders, brainstorm the important steps and then organize those steps into a process flow. The flow could be captured on a whiteboard, a poster, or on the wall, leveraging sticky notes that can be easily moved to the appropriate order.
Once stakeholders have agreed on the order, the process owner or other facilitator can capture those flows electronically in a tool such as:
Microsoft Word (as a hierarchical list)
Microsoft PowerPoint (leveraging Smart Art process flows)
An equally important part of documenting the payroll process is ensuring the up-to-date documentation is saved on a content management repository, such as SharePoint, where those who need it can easily find it. In addition, there should be a designated "process owner" role as part of the payroll process governance, who is responsible for maintaining and updating the process flowcharts and answering any questions. The process should be periodically (suggest at least annually) updated by the key stakeholders, because processes may change over time.
Conclusion
Documenting your organization's payroll process facilitates process efficiencies and effectiveness, such as supporting continuity of the payroll team when someone is hired, goes on vacation, leave of absence, or separates from the company. Process documentation is key for internal audits and compliance checks, and provides context and clarity to other organizational stakeholders that may "touch" payroll such as finance and HR.
Process documentation forms the foundation for process standardization because it is difficult to standardize a process that is unclear or not documented. Further, knowledge management techniques are some of the aspirational qualities that reviewers seek for those organizations aspiring to certain awards and recognition, such as the Malcolm Baldrige National Quality Award in the United States. With the many benefits of having payroll processes documented, encourage your organization to thoroughly document your payroll process (if not already). Begin with the most critical processes. It will likely be a rewarding learning experience for all involved.
For more about payroll processing, including other leading practices for payroll, read "What is Payroll Processing?"