5 Helpful Tips to Achieve Victory During Open Enrollment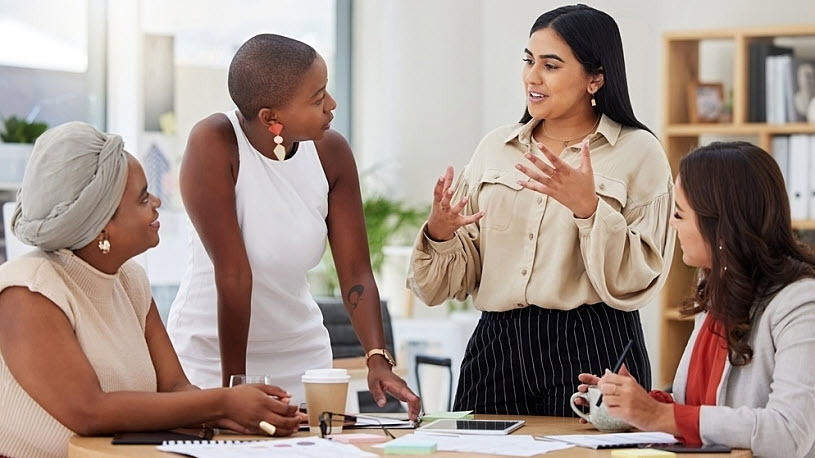 As businesses prepare for open enrollment, it's important they consider options that will provide impactful health benefits to their employees. Oftentimes, taking a fresh approach is the way that will set businesses up for success.
It's that time of year again—open enrollment season! This usually involves a business owner digging through old files to dust off last year's outreach program and plan options. Now, this style may have worked in the past, but unfortunately, the hard truth is that the economy and the insurance market are changing so rapidly that the old battle plan may not be the best one anymore.
It's also important to remember that communicating new coverage options and potential benefits changes can be quite challenging—even for the most experienced professionals. In fact, open enrollment can leave employees confused by its intricate terms and unsure of which options are best for their individual situations.
While questions and issues will certainly come up, the good news is that you can prepare yourself and your employees to tackle them together in truly effective ways. Fresh approaches and brand-new offerings could have a huge impact on your business and employees—leading to increased satisfaction and perceived value.
Helpful tips to win at open enrollment
"Open enrollment doesn't have to be scary," says Michael Loban, licensed agent at Automatic Data Processing Insurance Agency, Inc. (ADPIA®) and vice president of sales at ADP®. "Planning ahead and developing the right strategy will ease everyone's stress and help your employees make the best decisions for themselves and their families."
Here are a few useful tips to help you successfully navigate the open enrollment process:
1. Embrace the possibility of change. As a business owner, the easiest thing to do is re-up with your current provider(s) for the same coverages—especially if you're happy with them. However, this strategy might cause your employees to miss out on some great new benefits.
So before offering plans to your employees, see what's new in insurance. In an ever-changing benefits market, discussing your individual business needs with a licensed insurance agent or broker and other professionals will not only assist you with compliance, it will also help ensure you're maximizing your health benefits investment for yourself and your employees.
2. Involve employees early by asking what they want. According to a recent survey, more than 7 in 10 employed Americans plan to spend more time this year reviewing their benefit elections to get the most for their dollars. Unfortunately, many open enrollment strategies don't engage employees until late in the season. To find true success, seek employee input early. Use their valuable feedback to personalize your offerings to match their needs. In turn, they will feel empowered to make more informed decisions.
3. Recognize the value of add-on or voluntary benefits. Employees expect to select or make changes to employer-sponsored health insurance during open enrollment. However, this covers only a small piece of the benefits landscape. Flexible benefits, such as retirement plans and life insurance, can elevate your entire benefits program to a whole new level. Extended coverages like health savings accounts (HSAs) could allow employees to put aside pre-tax dollars to cover eligible medical expenses.
Moreover, for employees who don't qualify for traditional group coverage (e.g., part-timers or those who work from another state), an individual coverage health reimbursement arrangement (ICHRA) could be an option. ICHRAs allow businesses to provide their employees with a tax-free stipend for individual health insurance premiums and medical expenses.
At the end of the day, offering added-value benefits will help you retain your top talent by making it easier for them to pay for medical coverage.
4. Communicate clearly and frequently. Throwing tons of information at your employees isn't going to help them make quality decisions. They need to understand what their choices actually mean. For your part, simplify the process as much as you can. Use real-life examples of how different benefits would work. Keep communications, especially emails, clear and short. Provide links to further resources if necessary.
In addition, take time to account for generational differences. Some may prefer paper forms and in-person Q&A events, while others might feel fine navigating online tools or participating virtually. Find the right balance for your workforce.
5. Make the ordinary fun and engaging. No matter what age you are, being offered an incentive to do something can make you feel special. Employees are no different when it comes to open enrollment. You might consider spicing up your traditional information sessions by giving door prizes, raffles or even food. Offer your employees wellness programs or professional development opportunities for completing tasks by the deadline. By boosting employee engagement, you'll make the whole process more enjoyable and easier.
"The benefits ball is in the employer's court," concludes Loban. "If you invest in supporting your employees during open enrollment, your employees and your business will prosper and grow together."
Additional information
To learn more about protecting your employees and your business, check out Automatic Data Processing Insurance Agency, Inc. (ADPIA), an ADP affiliate, for the latest in benefits enrollment and administration.