How PGA TOUR Pro Max Homa Maximizes His Winning Chances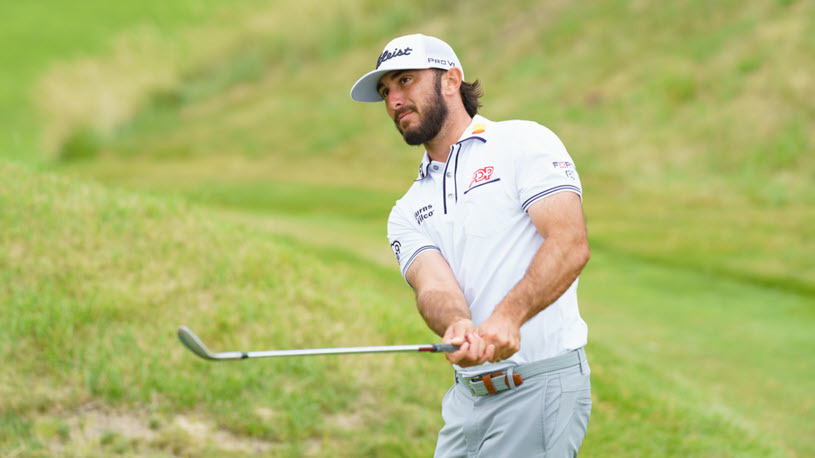 For six-time PGA TOUR winner Max Homa, preparation is a key part of his success. Learn about his three-pronged approach.
Max Homa is a six-time PGA TOUR winner and is currently ranked #9 in the world. But despite this success, he approaches each week on tour as an entirely new challenge.
"At the start of the tournament, it's so big," said this ADP ambassador in a fireside chat with ADP's Senior Division Vice President of Sales Brad Katz. "It's the macro of it. I almost have to build into confidence."
Below, watch excerpts from the conversation with Max Homa.
To help him hone in and find a winning strategy, Homa uses a three-pronged approach that leverages passion, people and proof. For industry leaders with years in the game, there's inspiration to pull from Homa's love for what he does, leaning on others for collaborative success and pointing back to data and technology to push projects forward.
Passion

Passion for the game is a priority for Homa. He notes that he's "right where he wants to be," and he's excited to play courses that he saw on television as a child. This passion helps keep him coming back to the game, even when it's challenging. The complex nature of golf and the host of factors that influence ball speed, position and roll mean it's never a "solved problem" — there are always new opportunities for growth. As a result, Homa is always looking for ways to improve, even after a decade as a professional in the sport.
People
Homa also highlights the role of teamwork in golf success. His caddie, Joe Creiner, has been offering great advice throughout his entire career. "He knows me the best out there," says Homa. "We both respect each other a lot, and I respect his opinion a lot." And since 2020, Homa has been working with coach Mark Blackburn. "Mark and I have very similar brains," says Homa. "The way we think, and process information is super similar, so when Mark gives information to me, I get it. It's been a very easy learning curve."
Proof
As technology improves, there's a growing use case for analytics in golf, and Homa points to the role of proof-based practice in helping identify and address potential challenges. He notes that it's now possible to conduct shot analysis that shows where players may struggle. For example, data might indicate that golfers struggle when pins are on the left side of the green but play well when they're on the right. This not only helps them feel more confident with right-side placements but gives them something to work on over time.
In golf and in business, approach is everything.