Automated Gifting Platform Boosts Employee Experience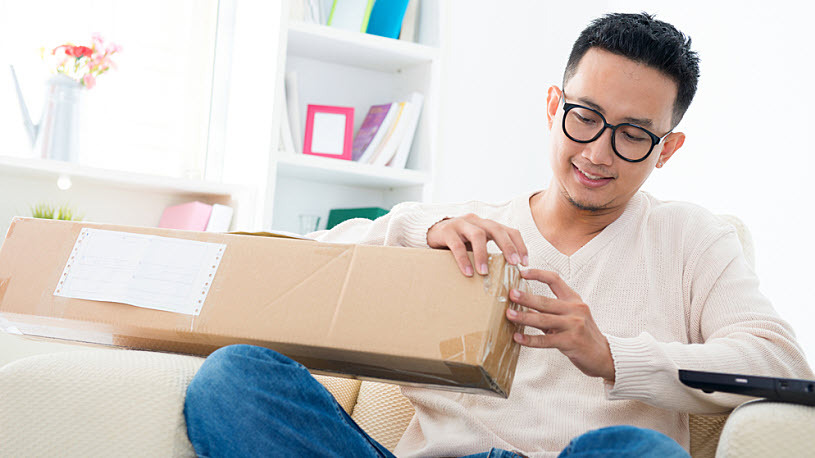 "We're extremely pleased with the reception we've received from employees. They like to know you are thinking about them and we want to let our employees know they are the most critical factor in our success," said Robin McCord, HR coordinator.
Custom Assembly Inc. is as serious about employee satisfaction as it is about customer satisfaction. Family-owned since 1988, the Haviland, Ohio-based company has 430 employees spread across its home state and seven additional states. It has long realized that happy employees make happy customers.
Custom Assembly is a full-service warehousing and assembly provider that stores, assembles and distributes (via its own trucking subsidiary) recreational vehicles ranging from all-terrain and utility terrain vehicles (off-road use) to jet skis, motorcycles, BMX bikes and more.
According to Robin McCord, Custom Assembly's human resources coordinator, the company consistently seeks ways to drive and maintain an engaged, connected workforce.
Treating employees like family
When McCord joined the company, the turnover rate stood at a staggering 62 percent as the Covid pandemic had taken a serious toll on retaining employees. With a nationally distributed workforce, McCord says from the start she had many challenges to manage, so Custom Assembly needed more automated tools that she could set up and "let them do their thing."
She also determined that Custom Assembly required solutions that would boost employee morale and smoothly integrate with the company's ADP Workforce Now® platform. McCord turned to Snappy Gifts, an automated rewards and recognition (R&R) platform that helps show appreciation for effort and commitment.
In just six months after implementing Snappy, the turnover rate had decreased to 9 percent — an 85 percent change. Best of all, there is a 100 percent Snappy
participation rate.
She explains that the company has also seen a dramatic, positive impact on employee engagement with the addition of Snappy Gifts, which enables McCord to drive Custom Assembly's reward and recognition program in a way that is both personal and fun, as well as being easy to manage. Given that there are just two HR associates and two recruiters, tools that save time and create efficiencies are critical to seamless business operations.
"Previously, we didn't have a milestone program to reward employees," she says. "Since adding Snappy, we've had tremendously positive feedback. Snappy perfectly meets our need."
Making employee appreciation easy
The Snappy Dashboard tracks all gifting activity, including recipient anniversaries and those who chose a gift (and which gift) — and collects those critical thank-you notes that show how much the program means to employees. McCord can also use Snappy to generate detailed reports to view current spending and see a projection of future gift spending based on anniversaries.
Finally, the integration with ADP Workforce Now enables Custom Assembly to sync its employee data across systems — so when employee changes are made in ADP, they are automatically reflected in Snappy. McCord sourced Snappy Gifts through ADP Marketplace, a digital storefront of HR solutions that integrate
with ADP.
"Along with the impressive number of potential solutions, we really like that the ADP Marketplace apps are completely integrated with ADP Workforce Now," McCord says. "Integration means less work for me."
But what she likes the most about Snappy is the choice. Snappy shows employees they have a unique gift offering. They get job perks that are high
quality and have value.
"Based on our experience, Snappy boosts employee morale by letting them decide what they truly want," McCord says. "We're extremely pleased with the reception we've received from employees. They like to know you are thinking about them and we want to let our employees know they are the most critical factor in our success."
About Custom Assembly Inc.
HR Coordinator: Robin McCord
Headquarters: Haviland, Ohio
Industry: Manufacturing and distribution
Employees: 430
ADP product: ADP Workforce Now
ADP Marketplace partner: Snappy Gifts
About Snappy Gifts
Snappy Gifts is a gifting platform that helps companies automate rewards and recognition programs. Integrate with ADP Workforce Now® to keep your employee list up-to-date without the manual work. It's great for recognizing anniversaries, new hires, birthdays, holidays and spot rewards.
About ADP Marketplace

ADP Marketplace is a digital HR storefront that enables you to connect and share data across all your HR solutions. Simplify your HR processes, reduce data errors and drive your business forward with easy-to-use apps that integrate with your core ADP platform. Easily discover, try, buy and implement ADP and third-party solutions, all with the simplicity of single sign-on, single data input and single billing.
Learn more at apps.adp.com