A Must-Have List for E-Learning Tech to Support Hybrid Employees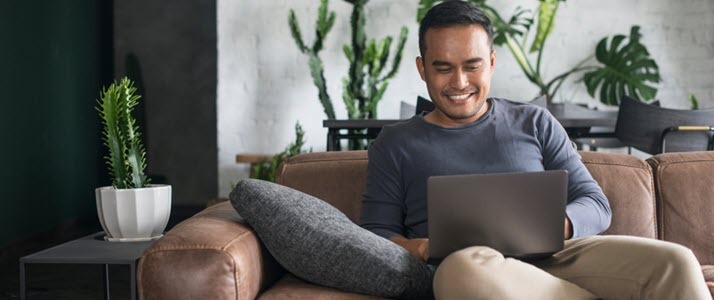 Special thanks to ADP Marketplace partner Brainier for this article.
Organizations are still trying to embrace the realities of the modern workforce — one where employees may be remote, hybrid, traditional in-person, or any combination. Adapting to this new reality means that learning strategies must, once again, be reexamined. Using technology to reach these learners potentially opens an ocean of questions about what tools and features are necessary.
Deploying the right e-learning solution can provide learners the opportunities they need and ways to engage in the learning process that suits them best. These are the must-have strategies, tools, and features you'll need for any new e-learning technology to truly support employees in this new workplace.
1. Offer a personalized learning experience.
Learning leaders face an ongoing challenge: Create a learning program that is relevant to the individual learner but repeatable at scale. Time is undoubtedly a luxury when planning learning strategies that fit this description. This duality can be confounding. Building a learning experience that is both efficient and yet highly personalized, mass-produced and yet highly engaging, is not easy. Walking that line requires finesse.
Learning engagement is often higher when the experience feels custom to the individual and their specific needs. This personalization could include individualized learning plans featuring content that works to close any knowledge gaps they may have, branding the user experience with familiar company imagery and terminology, as well as deploying custom content for the organization. Learning tech that fails to offer this flexibility can have undue negative impact on the learning strategy and can limit potential.
Further personalization could include offering training in various methods. Learning preferences vary within and across cognitive, linguistic, social, emotional and physical areas. When learning leaders issue new training objectives using a single method it inherently creates inequities. A one-size-fits-all approach for learning simply doesn't measure up to today's requirements. That's why understanding the differences in learning styles is crucial.
Visual learners take in information through spatial concepts, allowing them to map their thoughts. Preferences might be materials like diagrams, maps, graphs, photos, and videos.
Auditory learners respond best through language, either printed or spoken. Preferences might be learning by lectures or in discussions in small groups.
Kinesthetic learners are "doers," preferring hands-on experience. This is a mixture of visual and auditory study techniques which produce multi-sensory learning. On-the-job-learning is where these learners soar.
Reading/writing learners naturally thrive when it comes to the printed word. They are born note-takers and participate in online discussions and or any language-based activities.
Multimodal learners are any combination of the above and are the most susceptible to wanting more than one option to learn best.
Modern learning technology provides avenues for multiple methods of delivery that include reference materials, documents, videos, and more. However, simply providing access to massive amounts of learning content isn't the most effective strategy. While self-directed learning is often more engaging for the learner, the potential for prolonged, unfocused learning may not align with organizational goals. Creating different learning paths and allowing the learner to choose may help them organically engage with the process.
2. Provide balance for remote and hybrid employees.
The rise of the remote and hybrid workforce has complicated learning delivery. Prior to the pandemic, the default training method for some 94 percent of organizations was traditional, in-person, instructor-led training. That may have been the case, according to a 2019 Brandon Hall Group study, but the realities of a scattered workforce make this method impossible today.
Some remote employees may never be onsite, which obviously creates an inherently different set of learning opportunities and challenges. This places a greater emphasis on the need to provide learning content in multiple formats and structuring learning opportunities to include individual-based programs as well as group training events.
Organizations continue to use instructor-led training because its familiar, but also because it is in demand. A study from TrainingIndustry.com found that 55% of learners still prefer instructor-led training. While this makes sense for in-person employees occupying a conference room, remote employees should be afforded similar consideration. Hosting virtual training sessions via video conferencing tools is entirely possible with modern learning tech. Embedded tools like these have a distinct advantage over traditional ILT sessions, in that they can be recorded and included as part of a learning library.
3. Embrace peer-to-peer learning.
Digital transformation has created much more specialization in the workforce. Subject-matter experts (SMEs) are developing much more rapidly than ever before and in more nuanced arenas. As such, the "top-down" model of learning is steadily losing ground to peer-to-peer learning. Prescriptive learning is inherently a slow-moving process compared to more modern social or collaborative learning.
Video-sharing sites like YouTube have dramatically changed how learners search for and consume learning content. Today's learners are well versed in seeking out low-fi, user-generated content, and often elect to create their own. This interest in sharing knowledge shouldn't be dampened in the workplace but should be given a space to thrive. Finding a place for this type of learning in a formalized learning program is an effective way to give learners a voice, establish thought leaders, and maintain best practices within their learning group. Collaborative learning often results in higher learner engagement as they are a necessary part of the process.
Going a step further, modern learning programs should connect learners to other members of the organization that serve as mentors. These SMEs can help new employees with the onboarding process or help shape best practices. The generational breakdown of the workforce aligns perfectly with this mentor/mentee scenario. Reports vary on the number of baby boomers still in the workforce (certain sources go as high as 66 million), and many are undoubtedly thinking about retirement. With millennials and Gen Z filling these roles, enabling a collaborative, peer-to-peer relationship is unquestionably in the organization's best interest.
4. Find a meaningful method of measurement.
Measuring the effectiveness of training is an essential function and certainly a must-have for any truly useful learning solution. Learning leaders, just like every other branch of leadership, benefit from having a robust analytics suite to help them make informed decisions. Without meaningful data, organizations can only hope that learners are equipped to perform in their roles safely and effectively. Understanding learner progress shouldn't be complicated, nor should access to reporting be restricted to the C-suite. Providing every level of management direct oversight of their group's learner progress keeps the focus on completing learning goals.
A case for better learning tech
Perhaps the most important step in ensuring success in a learning program is to create a single and consistent solution for all learning where employees can easily find answers to their learning goals. Every organization is certainly unique with its own ever-changing advantages and challenges. There is no universal playbook for success in learning and development; however, these functions are must-haves to deliver an effective learning program to a modern workforce.
A true success story
See how impactful implementing a comprehensive e-learning solution can be for your organization's learning objectives. Check out this case study featuring ADP and ADP Marketplace partner Brainier's mutual client, Dade County Federal Credit Union, a not-for-profit financial institution. Read the case study here.
About ADP Marketplace
ADP Marketplace is a digital HR storefront that enables you to connect and share data across all your HR solutions. Simplify your HR processes, reduce data errors and drive your business forward with easy-to-use apps that connect with your core ADP platform. Easily discover, try, buy and implement ADP and third-party solutions, all with the simplicity of single sign-on, single data input and single billing. Learn more at apps.adp.com.