Data Leads the Way to a More Inclusive Future of Work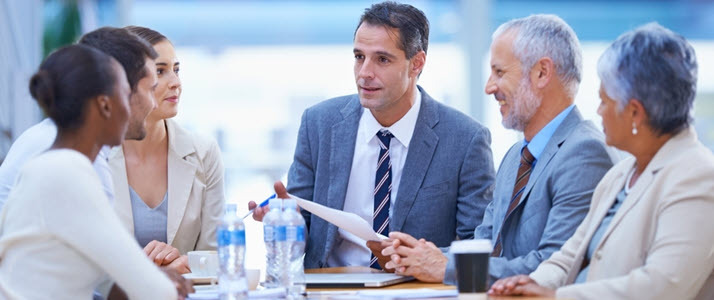 In this article by Giselle Mota, Principal, Future of Work, she shares her experience with how ADP is using data to help make its clients – and itself – more diverse, equitable, and inclusive.
With more than 900,000 clients around the globe, we at ADP often notice shifts in the working world relatively early on—and that was certainly the case with the increase in corporate attention toward diversity, equity, and inclusion. To help our clients and internal teams track diversity, equity and inclusion (DE&I), we launched the DE&I Dashboard in December 2020, which offers insights and actionable recommendations to form more substantial teams.

Giselle speaking on TED Talk.
Getting started: Data-driven insights
The ADP team tackles DE&I with a natural approach from a metrics point of view; we have always been a data-driven organization. By gathering time and attendance information, we can give clients helpful insights into things like managing overtime costs so they can make operational decisions. Our human resources platforms contain a wealth of demographics, including team members' races, ethnicities, genders, ages, and disability statuses. What's more is we help our clients understand the employee experience throughout their entire lifecycle, from interviewing, onboarding, leadership development to compensation and retirement.
Going deeper: A push for accountability
Our team added filtering options that allow clients to get more granular with their newfound insights. One such resource is our new Candidate Relevancy app, which uses artificial intelligence (AI) and machine learning (ML) to help recruiters organize the thousands of résumés they receive. This tool has become critical for helping mitigate unconscious biases. We train the model to eliminate discrimination by focusing only on the skills and competencies needed for the roles. At the same time, we've made sure all hiring managers have access to make human decisions on pursuing candidates. The same is true with our AI-driven chatbots that provide pre-screening functions for recruiters.
Looking inward: ADP's journey
Our team recognized the DE&I dashboard project as transformative for both our clients and for ourselves. Like many organizations, we have long championed diversity, equity, and inclusion. But we knew there was room for a renewed and enhanced approach—and it had to begin with the people creating the DE&I dashboard.
While our data science team took the lead on the initial build of the platform, we brought in experts from each of our products to help us understand how we could reimagine through a DE&I lens. Our goal was to expand on EEOC requirements and consider anything relevant to our clients and their employees, creating more equity across the recruiting space.
With our goals in mind, the insights we gathered from the DE&I Dashboard have led to several new initiatives and processes, including surveys, mentorship, leadership development programs for underrepresented groups, and the job auditing process for discriminatory languages. Not only did we hire recruiters who specialize in finding diverse talents, but we also focused on disability inclusion, from raising standards for vendor products to rebuilding product features. ADP is committed to achieving a fully accessible user experience across our products.
What's next: The inclusive future of work
We have continued to evolve the DE&I dashboard since it launched, and a long roadmap still lies ahead. One upcoming project is benchmarking—leveraging the unparalleled scale of ADP's data and insights to help our clients understand how they stack up against other companies in their demographics.
My colleagues and I continue to ask questions, regularly creating new projects for ourselves. For example: Should remote and hybrid workers be paid differently apart from their in-office counterparts? How can we move beyond pay equity to true financial inclusion by giving employees the guidance they need to build wealth? We should have a lot to keep us busy!
With global and social changes happening during the last year and a half, I have seen our team move quickly and respond with solutions. ADP has a culture where you can raise your hand and suggest something new no matter your role or background. My Future of Work teammates and I are living proofs. With this mindset and institutional support in place, I believe we lead the way to a more inclusive future of work.
Interested in a tech career at ADP?
Click here to search for your next move and visit Who We Hire.