How to Manage the Possible Long-Term Health Effects of Stress on Your Team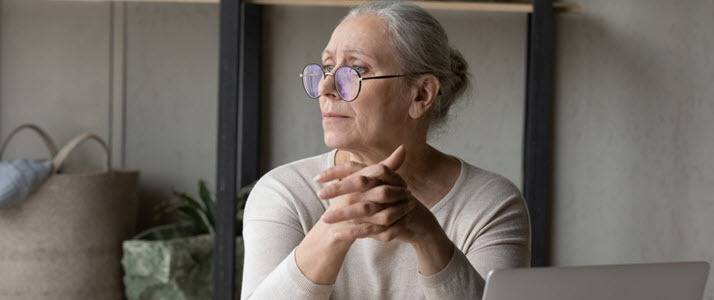 Managers who are aware of the potential impact of stress on their teams can navigate this challenge and support their employees.
Human resources leaders are recognizing that their staffs may experience long-term health effects of pandemic-induced stress. Managers and HR leaders need to recognize that stress can impact employee mental health, physical health and productivity — and have strategies in place to identify and respond to these issues.
Proactively planning and supporting mental health in the workplace can lead to better outcomes. Dandelion Hill, CRPS, NCPS, MSW, who is the co-founder and Director of Peer Services at Peer Support Space, shared their expert insights to provide a closer look at what HR leaders need to know.
Acknowledge the context for stress
An article from late 2020 in The Harvard Business Review notes, "The combination of the COVID-19 pandemic and battles for social justice have only exacerbated the anxiety that many of us feel every day, and studies show that this stress is interfering with our ability to do our best work." Even as we are well into 2022, these challenges continue, and some ways grow more crucial than ever before.
In addition to "state of the world" stress, employees may be dealing with family challenges, personal loss, changing economic realities and managing difficult workloads. Others may be balancing work with supporting family members young and old, continuing to manage through the pandemic, or grappling with the lingering effects of social isolation from distancing and remote work.
Acknowledging that your team continues to have a lot on their plates — and that stress is a perfectly natural response — can help to open lines for communication, problem solving and creating supportive conditions for better mental health.
Learn to recognize the possible long-term health effects of stress
Recognizing the signs of prolonged stress is often the first step to addressing it. Corporate Wellness Magazine reported that, in a recent study, 70% of surveyed Americans had identified this as the most stressful period in their careers. So, what indicators should managers look for to potentially help the employees who need it most?
"Prolonged stress is going to manifest differently for each person, but in general, it is not healthy or sustainable. It might present as staff missing deadlines, calling out more often, not focusing," says Hill. "This isn't demonstrative of a divested employee but rather someone who is struggling, reasonably so, with the stressors of our current reality."
Other signs may include higher levels of demonstrated anxiety, more conflict in the workplace or other subtle indicators of stress that can impact both workplace culture and your employee experience.
"Empty gestures that are not backed by tangible support in the form of financial resources, benefits and opportunities that afford staff time to practice self-care will likely be quickly recognized as performative and do more harm than good."
- Dandelion Hill, Director of Peer Services, Peer Support Space
Working from home can compound stressors
While working from home can eliminate commute time or make it easier to be present for family members (in theory), the reality often looks very different — and can add to the stress levels employees experience.
"Even though folks are working from home, it isn't a form of respite — it actually can make it harder for people to 'shut off' and have a healthy separation between their work and home lives, causing a constant state of stress," says Hill. "Add to these myriad other concerns and there you have a perfect storm for mental health distress."
Hill recommends an abundance of patience, flexibility and compassion during this time. Additional paid time off can also help your team find balance.
Create a safe space to share emotions
Building a culture of resilience involves providing space where employees can discuss their emotional and mental well-being within professional limits. Providing the space for check-ins at the beginning of meetings or creating an open-door policy can help employees feel that they're operating in a psychological safe zone.
Leaders who discuss the challenges they face from the long-term health effects of prolonged stress can also be an important step toward destigmatizing open conversations about mental health. Some organizations may go so far as to help their leaders and HR teams understand the signs of stress, burnout and mental health challenges in general. If leaders can be more aware of some of the key indicators and behaviors, it would prompt conversations earlier to help provide space for employees to share or reach out for help.
Provide employees with tangible resources
"Your staff will know if your company is vested in their well-being. Authentic concern and building a mental health supportive culture is integral," says Hill. "However, empty gestures that are not backed by tangible support in the form of financial resources, benefits and opportunities that afford staff time to practice self-care will likely be quickly recognized as performative and do more harm than good."
Hill goes on to highlight that it's critical to offer practical ways to help staff take care of themselves. This can include paid time off supported by messaging that mental health days are valid, health insurance that provides mental health coverage and connection to community resources for broader emotional support needs. Ultimately, as Hill notes, investing in mental health is investing in your team's success. In addition to the resources, normalizing conversations around overall wellness including mental health will give 'permission' for employees to reach out, or simply feel comfortable saying 'I'm not ok'.
"By offering staff paid time off to take care of themselves, you are building a more resilient workforce in the long run and demonstrating genuine concern simultaneously," they say. "People will likely need more time than usual to reach a level of homeostasis and remain resilient. Mental health days are needed now, more than ever."
As organizations and employees deal with the possible long-term health effect of stress, it's important to develop strategies for identifying and supporting employees who may be struggling. More broadly, organizations that build a culture that prioritizes mental well-being and supports their team with concrete resources such as mental health insurance and paid time off will be building the resilience of their workforce.
Learn more:
Mental Health and Working From Home: 7 Ways to Support Your Team