Why Employees' Financial Security is Every Employer's Business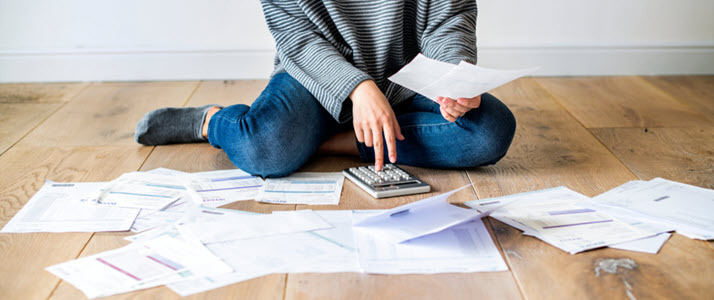 "If we can engage younger workers in better expense management, early, we will increase their chances for better long-term outcomes for financial wellness." — John Guido, president of Retirement Insights

Confident employees are an asset to every business, right? It depends on what they're feeling confident about.
New research shows that employees may be overconfident when it comes to their finances — specifically, managing their money and planning for retirement.
In a national study conducted by Retirement Insights, LLC nearly 70% of survey respondents say they're optimistic about their current financial situation, describing their status as under control (20.4%) improving (21.5%) or confident (26.6%).
In addition, the majority rate their personal investing knowledge as good to excellent. Yet less than 15% have a written financial plan outlining their goals, objectives and timelines, and 20% are concerned about outliving their savings.
The full results of the study were discussed in a recent ADP, Inc. webcast. According to presenter John Guido, president of Retirement Insights, "More than a quarter of respondents indicate their investment approach is very conservative, regardless of age or stage of life considerations," which could prove ineffective over time because it limits potential earnings growth.
Life gets in the way of saving for retirement
The study found housing and daily living expenses are the most common obstacles to saving for the future. This is particularly the case for younger workers, according to Guido.
He explains, "While obstacles ease as workers get into the back half of their careers, for younger workers these obstacles are real. The challenges for younger workers may seem obvious. However, the underlying issues relative to expenses is actually being able to identify these expenses, monitor them and adjust as necessary."
Mortgages, medical expenses and student loan debt make it hard to save money — 48% have a mortgage, 28% rent, 30% have student loan debt, and 31% pay over $1,000 annually in uncovered medical expenses.
Though 75% of respondents participate in their employer's workplace retirement plan, those obstacles may be why just 12% contribute the maximum allowable amount to the plan each year.
In fact, most are contributing just 3-6% annually, and more than half have under $100,000 total in their workplace retirement account. Yet 64% think they're on track or ahead of their retirement savings goal, and a third believe Social Security will provide up to half of their necessary retirement income when the time comes.
How employers can help fill financial knowledge gaps
Many employees feel big pieces of the retirement planning puzzle are unclear, such as knowing future expenses, Social Security amounts, and where to live.
Though your company may offer employees access to financial wellness education and retirement planning tools via your retirement plan provider, chances are they're not being used to their full potential. In fact, just 14% of survey respondents say they use these features on a monthly basis to keep their savings on track.
So, how can you help your workforce build sustainable financial wellness?
Personalize the employee experiences to make retirement planning simple and engaging.
Communicate the available tools and educational opportunities across a wide variety of channels to drive engagement.
Provide quality educational content and personalized coaching driven by data.
Nobody works to their potential when feeling stressed by finances. Your business reaps the rewards of a more productive, happy and financially secure workforce when you help your employees develop a retirement savings strategy, build confidence in their decisions and ultimately achieve their financial goals.
Says Guido, "If we can engage younger workers in better expense management, early, we will increase their chances for better long-term outcomes for financial wellness."
Learn more by launching this on-demand webcast anytime, ADP Saving and Investing Report: Helping Employees Build Enduring Financial Wellness.
ADP, Inc. and its affiliates do not offer investment, tax or legal advice to individuals. Nothing contained in this communication is intended to be, nor should be construed as, particularized advice or a recommendation or suggestion that you take or not take a particular action. ADPRS20211118-2671