How to Thank Your Contingent Workforce This Holiday Season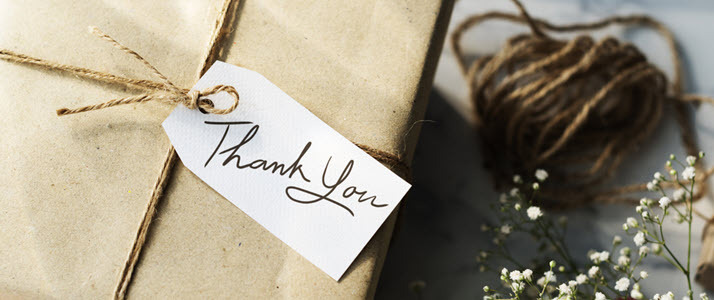 If you are going to be an employer of choice for highly skilled contingent workers, you need to build a corporate brand that shows them just how thankful you are for their efforts.
Gig workers, contingent workers, freelancers… Regardless of the name they go by, the role they play is vital to the success of many organizations. ADP Research Institute found in their latest report "People at Work: A Global Workforce View" that "workers who feel they are strongly connected to their employer are 75 times more likely to be fully engaged." Your contingent workforce is no different. As we enter this holiday season, don't forget to give thanks for this vital group of workers and be sure to show them your appreciation. Here are a few ideas to get you started:
Say thank you - personally and publicly
Research released in the last year has found that "Gratitude can have dramatic and lasting effects in a person's life," as stated by UC Davis Professor of Psychology Robert Emmons. Not only does it have a dramatic impact on the one sharing the gratitude, but the same impact can be felt by the recipient. As we know, employees who feel their boss appreciates their hard work are more likely to go the "extra mile" and the same can be said about your contingent workers. Taking the time to thank them personally and verbally can go a long way in building a powerful and long-lasting relationship.
Another option to consider is sharing highlights of the work your contingent workers have done on your corporate social media outlets. Not only does this speak to your confidence and pride in their work, but it further builds their brand as a freelancer. This can help them build an even more sustainable business and continue to provide excellent work for your business. Along with a public post, your organization can also write a letter of recommendation, or referral. This can easily be facilitated on platforms like LinkedIn, where you can leave a recommendation straight on their profile that can be seen by anyone who visits the worker's page.
Create an awards program
Here is where you can make your company brand and culture really shine. We regularly award our employees with certificates of appreciation and gifts, but contingent workers are often overlooked. Create an awards program for your freelancers that speak, not only to their unique talents and skills, but of the service they provide for your business. A simple gesture, such as a certificate in a nice frame, can make your worker feel appreciated and valued.
Send a Token of Your Appreciation
There is something to be said about receiving something in the mail that is not a bill or advertisement. Handwritten letters, or packages, can be especially exciting and a great way to show your appreciation for your contingent workers' effort. Company swag, such as a T-shirt or coffee mug, gift cards and fun treats are all appropriate items to consider.
Make Saying Thank You a Part of Your Corporate Brand
In today's competitive business landscape, recruiting and retaining top talent is most organizations' number one priority. If you are going to be the employer of choice for these highly skilled contingent workers, you need to build a corporate brand that shows them just how thankful you are for their efforts. Making "thank you" a regular part of your brand and culture could be just the differentiator you need to attract these workers to your projects.
When building a positive corporate brand to attract freelancers to your projects, there are other key items to keep in mind. Making sure your onboarding process is simple and intuitive leads to early positive interactions with your organization. Then, making sure payments are reliable, with multiple options to receive payment, is a good next step. Finally, regular and clear communication with your contingent workers on the project statuses, what still needs to be accomplished and how you can be of help, further cement the feeling of being a vital part of the project.
Learn more about how WorkMarket, an ADP Company, can help you facilitate better relationships with your contingent workers. Register for one of our no-pressure live demos.