How Diverse, Equitable and Inclusive Teams Drive Greater Business Value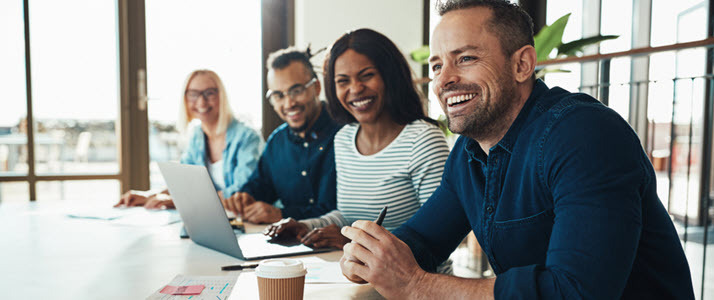 Businesses everywhere are investing in diversity, equity and inclusion efforts to close representation gaps in their workforce.
Alongside shifts from the global pandemic, renewed social unrest in response to racial inequities has magnified diversity, equity and inclusion (DE&I) in the workplace. Facing a tight talent market, business leaders are accelerating efforts to identify and close representation gaps within their organizations. Now, more than ever, many are seeking ways to measure progress and reflect the value of DE&I efforts to the business itself. ADP Chief Diversity and Talent Officer Bob Lockett shares insights on how to embed DE&I throughout an organization and why it matters to the bottom line.
Click here for more insights and to register for complimentary access to the ADP Inclusion Summit.