Lessons from a Panel on Asian American and Pacific Islander Experiences in the Workplace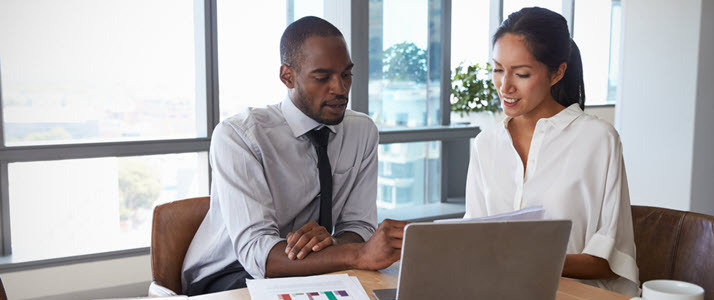 In the next blog in our series on affinity groups and their influence on creating cultures of inclusion, we look at how ADP celebrated Asian American Pacific Islander (AAPI) Heritage Month and how individuals can help promote diversity and inclusion.
During the COVID-19 pandemic, violence against Asian Americans escalated in the United States. Elevate, the Asian American Pacific Islander* (AAPI) employee resource group at ADP, as well as senior leadership, issued communications to employees to express solidarity and support for the AAPI community.
Janice Mak, Senior Director, Program Management and Vice-Chair of Elevate, shared a heartfelt and candid blog about her feelings in the wake of increased anti-Asian violence. Mak listed resources for employees and talked about the response from ADP leadership: "When news first broke about the violent attack in Georgia, the ADP Diversity, Equity and Inclusion team reached out to me to check in on the Elevate community. That message was followed by a note from Bob Lockett, Chief Diversity & Talent Officer, Global HR, to all associates the following week and a donation of $50K to Asian Americans Advancing Justice (AAJC) in support of the cause."
In Lockett's communication, he noted, "We cannot be silent in the face of hate. We stand in solidarity with our Asian/Pacific-Islander neighbors, denounce racism and violence in all its forms."
In an internal event in celebration of AAPI Heritage Month, ADP speakers shared their career backgrounds, personal stories, and thoughts about the recent challenges faced by the AAPI community. As moderator Douglas Wong, Senior Director, Health & Wealth, said in his introduction, the AAPI community and allies have been struggling to "disavow hate, celebrate diversity, and make room for perspectives beyond ourselves during a global pandemic."

Speakers were clear about how organizations can combat racial inequity and promote diversity. The panel provided tips for individuals to encourage diversity, equity and inclusion. These are highly personal strategies that each of us can start practicing today:
Listen and learn – Max Li, Global Chief Information Officer, advised attendees to "listen, learn from each other, and be more inclusive and accepting of different viewpoints."
Build personal relationships – Gautam Sukumar, Senior Vice President, Product Management, Global Product and Technology, shared that during his first few years in the U.S., he didn't experience overt racism, but noted that connections with people are superficial until – and unless – you make an effort to get to know people better. "Build relationships and interact on a deeper, more personal level," Sukumar advised.
Find a connection point – Katie Xu, Chief Financial Officer, GSS suggests finding a point of personal connection by looking for commonalities. "Two-way communication leads to understanding," Xu said. She told a story about connecting with potential clients over a meal after a business meeting. Many of the other panelists chimed in and agreed that food is an excellent common ground. Xu also spoke about the challenges she faced as a woman in finance, highlighting the intersectionality of the issue of equity in business.
Simply, organizations must strive for real diversity at every level. "Associates should be reflective of the communities in which we live and the clients that we serve," said Lockett. "Heritage month celebrations and employee affinity groups can help educate and spread awareness, but they cannot affect the actual employee demographics in an organization. That has to be addressed by leadership and hiring managers."
We are all people who want to be seen, heard, and appreciated for who we are and what we bring to the table. As these ADP leaders shared through their personal stories of adapting to different business cultures and integrating into new communities, human connections are the basis of mutual respect and understanding. These human connections are the building blocks for true diversity and inclusion.
Learn about diversity, equity and inclusion resources to help your organization do and be its best.
Learn more about the culture at ADP.
*Asia Pacific encompasses all of the Asian continent and the Pacific islands of Melanesia (New Guinea, New Caledonia, Vanuatu, Fiji and the Solomon Islands); Micronesia (Marianas, Guam, Wake Island, Palau, Marshall Islands, Kiribati, Nauru and the Federated States of Micronesia); Polynesia (New Zealand, Hawaiian Islands, Rotuma, Midway Islands, Samoa, American Samoa, Tonga, Tuvalu, Cook Islands, French Polynesia and Easter Island).