Prioritizing Mental Health and Well-Being for Women@Work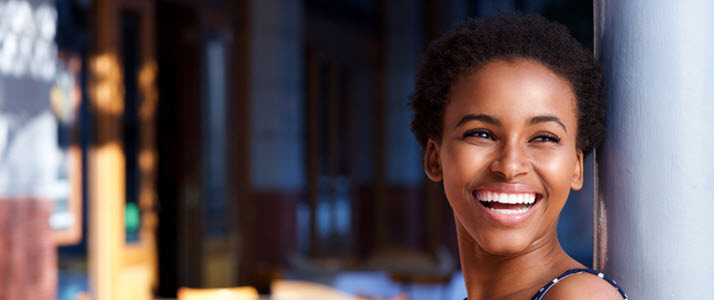 Mental health and well-being were the main topics of discussion during the Women@Work Summit, hosted by ADP on May 25, 2021. Here's what was said and who said it during the panel "Women's Mental Health and Wellness: Creating Conditions to Thrive."
The COVID-19 crisis not only affected individuals' physical health, it significantly impacted their mental health and well-being — and women largely bore the brunt. Many of the longstanding challenges that women at work have faced were exacerbated by the global health crisis, as they suddenly needed to balance their professional duties alongside new family demands.
It also quickly became clear that there weren't adequate safety nets in place in and that women in particular needed additional support in the areas of healthcare, childcare and the workplace to manage the unexpected circumstances. This additional support is essential not only for career success, but for mental health and well-being.
In an effort to provide a platform for women leaders to reach out to one another and bolster other women in the workplace, ADP hosted the Women@Work Summit on May 25, 2021.
During the conference's second panel discussion, "Women's Mental Health and Wellness: Creating Conditions to Thrive," speakers and attendees were encouraged to devote a moment to mindfulness and focus on their individual well-being. Led by Amy Freshman, SHRM-SCP, Senior Director of Global HR at ADP, the panel included Julia Arndt, Founder of Peak Performance Method; Kristin Durney, CPC, Co-Founder of Mental Wellness Unleashed; Yasmin Flasterstein, Executive Director and Co-Founder of Peer Support Space; and Annie Robinson, Leader in Physician Well-Being and Resilience at New York University's School of Medicine.
Committing to a Focus on Mental Health and Well-Being in the Workplace
The World Health Organization recently revealed that depression and anxiety are among the most widespread disabilities affecting Americans, contributing directly to $1 trillion in lack of productivity and health costs.
Studies like this confirm that more conversations are being had about mental health in the workplace, as it's of critical importance. However, these discussions are not always conducted with an open mind. Some stigma still exists, and business owners and HR leaders would do well to address it.
"The level of burnout we are experiencing as a culture — women especially — has become the number one issue affecting productivity in the workplace," explained Durney. "It affects our ability to be resilient, perform self-care and be open about our challenges to get the support we need."
During the session, the group discussed small but meaningful actions that today's employers can take to create a workplace where women can thrive. Here's an overview of the four strategies the panelists highlighted.
1. Understand Systemic and Societal Issues Affecting Women's Mental Health and Well-Being
Women have always faced unique challenges in the workplace. Recently, societal and environmental factors have increased the burden of stress on women in every age group, life situation and economic bracket. This has led to many women experiencing huge amounts of stress, and change is needed.
Employers have the opportunity to take a leading role in preventing and addressing burnout, as they witness first-hand how women balance multiple priorities — and often struggle. By putting additional emphasis on mental health and wellness, employers can help their employees see that these struggles are normal and not a source of shame. This can also help create space to provide guidance and support, enabling employees to access the help they need.
"We're talking about mental health more now, so in some ways, individuals and businesses are more receptive to doing things for mental health," Flasterstein said. "But often there's an undertone that, 'Yes, I support mental health, but I don't need that.' There's still a very deep stigma associated with mental health struggles."
Flasterstein went on to note that focusing on mental health is a chance for companies to double down on inclusion efforts, not only by pointing employees toward resources but also by supporting them along their journeys. "There's also a lot of negative history between the mental health industry and different underrepresented populations, like Latinx, Black and LGBTQ+ people, so it's dangerous to leave it at telling people they need to get help," she explained. "We need to make sure that we live in a world where that help is available because otherwise we're putting the blame on the individual and telling them it's their fault they're not getting help, when the reality is that help isn't available to them in the same ways it is to others."
2. Identify Potential Burnout Prevention Strategies for Your Workplace
One of the biggest issues surrounding burnout for women is that some don't know they're burning out until it's too late. It's something that builds up slowly over time, often without any one big incident.
This was the case for the panelists, as well. Reflecting on a personal experience with burnout, Arndt noted, "I worked for Google for eight years, both in Europe and Ireland, and when I burned out in the summer of 2018, I didn't really know what burnout was. I had heard obviously about people having anxiety or depression, but I never really thought that I would ever be affected by that because I always considered myself as a physically super active and healthy person."
Individual acts of self-care are important and powerful, but Robinson noted that organizations often focus intently on this and risk placing too much responsibility on the individual to handle stress on their own. Instead, Robinson wants to shine a light on what communities, families, institutions and organizations can do to create real structural support.
3. Consider How Organizations Can Adjust Policies and Practices to Better Support Working Women
Organizations need to take the lead in supporting true work-life balance for women in the workplace. Robinson noted this is often a buzzword bandied about the workplace that doesn't take into account the reality of being a working mother, for example. Leaders must give this more thought and attention.
"Many organizations don't take into consideration that work is actually just a component of life, and many women don't have easy access to affordable childcare and quick commutes to work," said Robinson. "There's a long commute, a cost of separation from our children and so many different pieces that we don't consider. This is also an outcome of work systems that are hyper-focused on achievement or productivity, which often come at the cost of fulfillment, satisfaction or attention to the individual."
Adjusting policies and practices at work might involve looking at long-standing regulations around remote work — and the traditional work schedule — with new eyes. Are you setting up your workplace in a way that allows individuals to live a full life and feel cared for? In a competitive talent economy, this is a question that many women will be asking themselves as they consider where and how they want to spend their careers.
4. Empower Employees With Personal Interventions for Mindfulness and Self-Care
Organizations can help enable better self-care by encouraging employees to evaluate their work patterns and determine they are sustainable or built on a model of burnout and recovery.
"We actually need to look at our habits in order to prevent burnout from happening again and being a repeat burnout offender," said Arndt. "We have to realize that if we haven't changed our habits over multiple years, that's probably the reason why we keep burning out. So even if you're changing a job or a role, you're taking those unhealthy habits with you."
Ardnt's work focuses on three dimensions of peak performance that employees can use to get a sense of how they approach work, based on their values, time management and leadership.
Working Toward a Brighter, Secure, Stable Future for Women
This discussion was a powerful beginning of an essential dialogue. There's no quick fix for mental wellness, nor will any single initiative provide the support that women need to thrive at work. But as the panel of speakers and the engagement of attendees showed, prioritizing the well-being of women in your organization can unlock an engaged and unstoppable workforce that is able to achieve their full potential.
Creating affinity groups, conducting surveys and holding organizational discussions are all good steps toward positive change — but efforts shouldn't stop there. With a clear focus and consistently unwavering dedication, a brighter, more secure future is possible for women at work.
Interested in learning what else was discussed during the Women@Work Summit? You can watch the entire program on demand.