Evolving Information Security Threats Demand a "By Design" Approach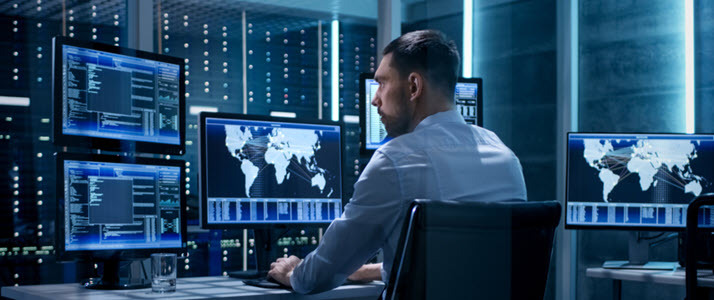 At ADP's upcoming security summit, By Design, on June 8, 2021, industry experts and executives will share their latest procedures and strategies for protecting client information and funds.
In our digital world, it's easier than ever to share information. Unfortunately, this means it's also easier to have information stolen. With the threat of cybercrime on the rise, it's not only crucial for firms to have the latest corporate cybersecurity, but also for their vendors to be sufficiently protected. This is a responsibility that ADP takes very seriously.
At ADP's upcoming security summit, "By Design," on June 8, 2021, industry experts and executives will share their latest procedures and strategies for protecting client information and funds. This will be a chance to learn more about how ADP maintains the security of client data and how you can improve security at your own organization.
The Landscape of Information Security
Information security is top of mind for many organizations. A 2020 survey of IT decision-makers from 451 research asked respondents which technical objectives they wanted to make a higher priority. The respondents rated information security as the most urgent issue, even ahead of customer experience and employee productivity. The responses make sense, especially with many employees still working from home and more customers shopping online than in previous years.
Moreover, criminals aren't the only entities threatening the security of corporate data, as cyber attacks from unfriendly nations have also exposed numerous digital vulnerabilities in recent years. The Colonial Pipeline ransomware attack, for example, shows just how damaging hacks can be for both organizations and countries.
A Growing Need for Corporate Cybersecurity
Protecting customer information and funds is essential to the survival of a business. When a cyber breach happens, it often becomes front page news and can be a disaster for a brand's customer loyalty. According to a survey from Ping Data, 78% of customers said they would stop working with a company online if they had a data breach, and 36% said they would abandon a brand altogether.
These findings are supported by real-world trends as well. For example, Facebook user numbers fell in the months after their systems experienced a breach. Given the importance of information security for customer safety and brand reputation, what measures has ADP implemented to protect its clients' corporate data? The answer to this question and more will be covered by the expert speakers at "By Design."
ADP and Corporate Cybersecurity
The half-day ADP summit will include conversations with insightful leaders in the corporate cybersecurity sector about some of the most pressing matters for ADP clients.
Carlos Rodriguez, Chief Executive Officer at ADP, will kick off the event by discussing why information security is so important in the current business landscape and how ADP helps ensure its clients' data remains secure, but also resiliency against the ever-changing cyber threat landscape and the latest regulatory changes.
The keynote speaker, former CNN Correspondent Deborah Feyerick, will speak about the Challenges of Geopolitical Decision Making in an Era of Eroding Trust. As an award-winning journalist who specialized in terrorism and crime, Feyerick is on top of the latest news regarding cyber threats.
In addition to these talks, there will also be two sessions run by ADP's Global Chief Security Officer, Dave Martin, and ADP's Global Chief Privacy Officer, Cécile Georges. In their first conversation, The Future of Now Meets Change….as a Constant, they will discuss the new processes and technologies that can help turn current information security risks into opportunities. In their second talk, the two will run a live Q&A to answer client inquiries about the evolving state of information security.
Summit attendees will also have the option to attend ten more short executive summaries throughout the day, which will cover such topics as risk management, cloud security, third-party assurance and data privacy regulations.
As cybersecurity threats continue to evolve, it's critical that your information security practices do as well. After attending "By Design," you'll truly understand all that ADP does to protect your customers, your employees and your firm's reputation.
Want to join us for the "By Design" security summit? Register here.