(Re)building Company Culture in a Post-COVID-19 World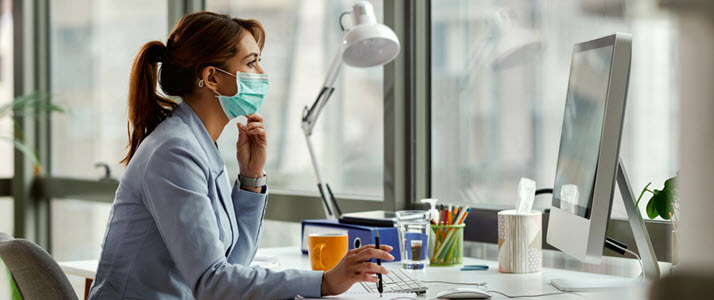 With a focus on recovery, data-driven insights and expertise will help to inform leaders in the months, and years, ahead.
This past year, the workforce has undergone a dynamic shift and experienced extraordinary change. While some changes are temporary, many became immediately permanent, forcing employers to reconsider how they make sense of these challenging events to understand the impact on their business and workers. And talent is key.
Sixty percent of workers say they've seen a shift in company culture since the start of the pandemic, according to a new Workhuman survey. Many workers are also feeling low morale (30%), less flexibility (28%), and less inclusivity (27%) in their workplace.
"We have to remember those numbers represent people, many of whom have had to transform their lives to accommodate family and work," said Martha Bird, ADP Chief Business Anthropologist. "Across every job type and industry, people stepped up to ensure businesses could move forward despite the environment. Now, the onus falls on business leaders to create a supportive culture that allows the people that fuel the business to thrive as well."
How companies move forward will be critical to delivering strong outcomes for businesses and their workers. The best approach starts with understanding the important role organizational culture plays in creating a positive environment for workers, ultimately driving business success. Key questions to consider:
How can businesses and leaders address these challenges in a post-COVID world?
What can employers do to ensure they are taking care of their people, as well as supporting business success in the midst of change?
As we mark the one-year anniversary of COVID-19, with a focus on recovery, data-driven insights and expertise will help to inform leaders in the months, and years, ahead.
On Thursday, April 29 at 12 p.m. ET, ADP and Workhuman will gather top experts to discuss the evolving workplace and how to promote company culture and a sense of belonging.
Click here to register for… How to Emerge Stronger: Workforce Insights A Year into COVID-19
Lynette Silva-Heelan, principal consultant at Workhuman, will moderate the conversation, including the panelists:
Bob Lockett, chief diversity and talent officer, ADP
Martha Bird, chief business anthropologist, ADP
Jesse Harriott, global head of analytics, Workhuman Analytics and Research Institute
Join us and learn what the latest data and analytics reveals about the workplace – and which programs and practices need to be prioritized as a result. The panel will share why employee appreciation and human connection should be top of mind and practical ways to develop a high-trust culture that fuels engagement. You'll be armed with insights that give you a clear path forward.
Reserve your spot here.