Contractor Easily Delivers Critical Messaging to Employees Via Mobile Tool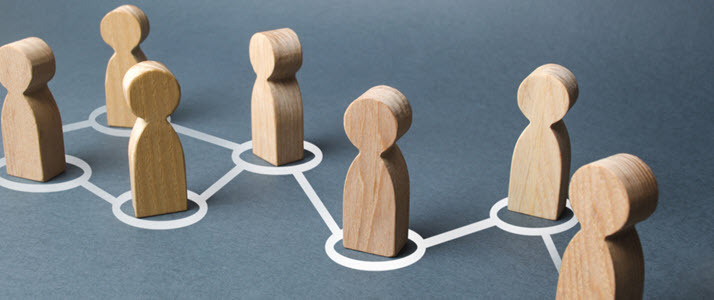 Learn how Mechanical Systems Company LLC, a contractor in Memphis, Tennessee, found an effective tool for increasing communication between tradespeople at separate job sites.
A couple of months before the COVID-19 pandemic began disrupting the nation's business climate, Mechanical Systems Company LLC, a contractor in Memphis, Tennessee, decided to invest in software to bolster communications within its 175-member workforce. As it turns out, they couldn't have done it at a more opportune time.
As a business that provides preventive heating, ventilation and air conditioning (HVAC) service and energy solutions for commercial, industrial and institutional buildings, Mechanical Systems needed a communications platform that employees could easily access and use via mobile phone while deployed on job sites.
Working with its ADP® relationship manager, the ADP Workforce Now® client learned about Beekeeper, an integrated solution available on ADP Marketplace, a digital HR storefront that offers solutions that integrate with ADP platforms. Beekeeper is a secure cloud-based tool that can be used to deploy timely, group-specific communications to workers through a mobile app. The goal is to help employers effectively reach employees while on a shift or job site through real-time messaging and targeted message streams.
Choosing Beekeeper was both prescient and a perfect strategy for not only offering a tool to keep workers more informed and connected, but also effectively delivering updates and guidance on working conditions during the COVID-19 crisis.
Chris Claude, one of the firm's two partners, explains that with the majority of Mechanical Systems' workforce dispersed across job sites, a major pre-pandemic challenge was connecting the workforce by trying to effectively increase communication channels across the various types of workers, including sheet metal specialists , plumbers, pipefitters, service technicians etc, who otherwise would communicate very little with each other much, if at all. Claude says the idea was to improve productivity and teamwork using technology.
"We tried a lot of things, including building our own app — which was both cumbersome and expensive," says Claude, who joined the company in 2008 with primary expertise in engineering and finance. "Beekeeper came up as an opportunity through ADP. It does exactly what we wanted to do. Apart from delivering typical cross-company information, it also potentially offers an effective way to build camaraderie across shared work environments."
Of course, under normal circumstances effective company-wide communication is important. But COVID-19 has made that need even more critical, with its enormous, quickly changing impact on everyday working conditions.
Mechanical Systems has found many benefits to using Beekeeper, including its predefined communication channels, the ability to distribute company news and updates, and content customization to ensure employees see the information that's most relevant to them.
According to Claude, the company also is working extra hard to drive engagement as the effect of the global health event continues to be unpredictable. The team uses Beekeeper to help motivate employees, foster recognition and celebrate achievements.
"The tool has really become critical since COVID-19," he says, noting that 81% of employees have signed up to use Beekeeper, a strong participation rate for a voluntary program. Claude says the app is very user friendly, offering an easy transition.
"We've created some very positive momentum using Beekeeper, including posting company updates on health and wellness and safety issues." Claude says, adding that field employers have been frequently using Beekeeper to post feedback and other information.
In June, which was National Safety Month, Nina Tate, the company's HR and safety professional, created and launched trivia contests with prizes in order to drive key safety messaging. The platform also offers an automated chatbot function, which can answer standard employee questions related to COVID-19.
When the global health event subsides in the months ahead, Claude says Mechanical Systems is looking at how to raise the number of day-to-day postings related to positive activities happening within the company. The company wants to take more advantage of the types of features Beekeeper has to offer.
For now, as noted, the company will continue to explore ways to utilize Beekeeper as an effective tool for increasing communication between the four distinct trades active at job sites — something that has been a hurdle in the past.
"The different trade groups are somewhat siloed and boosting communication among them is one of our goals," he says. "Right now, we're more focused on safety and health issues, but using it to build camaraderie among all of our workers also is one of our top post-pandemic goals."
Company: Mechanical Systems Company LLC
Location: Memphis, TN
Industry: Construction
Employees: 175
ADP Marketplace partner: Beekeeper
Learn more: marketplace.adp.com/beekeeper

Read about how you can easily build a custom HR ecosystem, right from your desktop. Just point and click.

Each ADP Marketplace solution has passed a world-class security assessment to help safeguard the confidentiality and integrity of your employee data. Security Magazine ranked ADP's security program in the top five in 2017 and 2018.