10 Myths About Workers' Compensation Insurance, Busted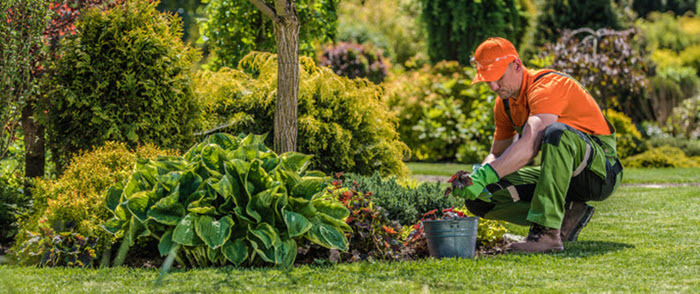 Business owners, test your knowledge about these common workers' compensation misconceptions.
Employers purchase workers' compensation insurance in order to cover employees in case of work-related illness or injury, but not every employer understands the risks to their business if they choose to forgo coverage. And not having coverage to fit your business needs poses a different set of risks.
Here are some common misconceptions about workers' compensation that business owners should know about.
Myth #1: I own a small business with a very low risk of injury, so I don't need workers' comp insurance.
Workers' comp insurance is required by law in most states, and many require it as soon as you have one employee. It's important to know your state's requirements to avoid potential compliance issues. Also, injuries can occur even in low-risk jobs, so you'll want to be covered.
Myth #2: I don't think my state requires me to have workers' comp insurance, so it doesn't make sense to get it.
Even if your state doesn't require you to carry workers' comp coverage (such as in Texas), or if the number of employees that work for you falls below state requirements (in some states, you are not required to have workers' comp until you have three employees), it's still the responsible thing to do.
Myth #3: I have so few employees, I can take a chance. If we have an accident I can just pay out of pocket.
It's good to feel lucky, but in the majority of states that require you to carry workers' comp insurance, businesses that forgo the coverage can face significant fines or even closure. Also, if an employee is injured on the job and your business doesn't carry workers' comp, the injured employee will look to you to pay for the medical bills and lost wages. As the average workers' comp claim is $40,000* it's ill-advised to "roll the dice" with these potential consequences.
Myth #4: It's just me and a few subcontractors on the job. We can rely on health insurance if any of us get hurt.
You may find that when you bid on a job, the prospective client will want you to show proof of workers' comp insurance for yourself and any of your subcontractors who will do the work. For example, if you're an electrician bidding on a wiring job at a school, the school will require all your workers to have coverage in order to consider your bid. If you don't have a workers' comp policy and you or a crew member gets hurt, you're going to look to the school when health insurance says there is no coverage for a work-related injury. And there's a good chance it will say no — many health policies exclude coverage for these types of injuries.
That said, your contractors and subcontractors should carry their own workers' comp insurance. Have them provide a current certificate of insurance before starting any job. If they're not insured, you could be held responsible for any injury that occurs while they're working for you. That's a significant financial risk.
Myth #5: My business is only seasonal, so I don't need it.
You need the insurance during the time that you're open. Most carriers are fine with writing seasonal business, as long as there's a defined open and closed period. So if you're an ice cream shop open from April to October, your carrier basically turns on your coverage in April and turns it off in October.
Myth #6: I have to pay a premium deposit to cover employees who might not even work.
Traditionally, carriers require an upfront premium deposit based on an estimate of annual payroll. If there is uncertainty in your payroll, consider a pay-as-you-go solution that can calculate premiums using real-time payroll and carrier rates. Talk to your insurance broker or carrier for more details about available options.
Myth #7: All my employees are part-time; I don't need to cover them.
Full-time or part-time doesn't matter: Employees need to be covered. That said, the status of employees, whether full- or part-time, would clearly be a factor in the amount of premium you pay because the risk exposures may be different. But a part-time person working three hours a day could fall off a ladder and get injured just like a full-timer that works eight hours a day.
Myth #8: I have a family business, and I don't have to cover family members.
In most cases, a family member who works for the business is defined as an employee. They would need to be covered, just like any other employee.
Myth #9: Most of our employees work from home now, so we can drop them when we renew our policy.
You might think that because you can't control a home-based employee's work environment, that workers' comp doesn't apply. In fact, employers are responsible for providing a safe work environment for employees who work from home or a remote location just as they would for those who work on-site. And employees who work off-site are entitled to workers' compensation benefits, though they may need to provide proof that the injury is work-related.
Myth #10: I'm a do-it-yourselfer, so I can find the right insurance on my own, without a broker or advisor.
This one's tough: While there are many online agencies or direct writing carriers who can help guide you through the buying process, a DIY mistake could be costly. For example, if you choose the wrong classification code for an employee, you could get hit with an unexpected payment when your audit happens at the end of the year. Or your carrier might deny coverage based on the misclassification or other mistake.
I recommend talking to a licensed agent who is knowledgeable about workers' comp insurance: they'll recommend the proper coverage and guide you through the process.
Learn even more about workers' comp insurance.
*National Council on Compensation Insurance's (NCCI) Workers Compensation Statistical Plan database.
The information provided by ADP is for general informational purposes only and is not legal, accounting or tax advice. The information and services ADP provides should not be deemed a substitute for the advice of such professionals who can better address your specific concern and situation. Any information provided here is by nature subject to revision and may not be the most current information available on the subject matter discussed.