How Employers Can Use Student Loan Assistance to Engage Remote Workers and Those Returning to Work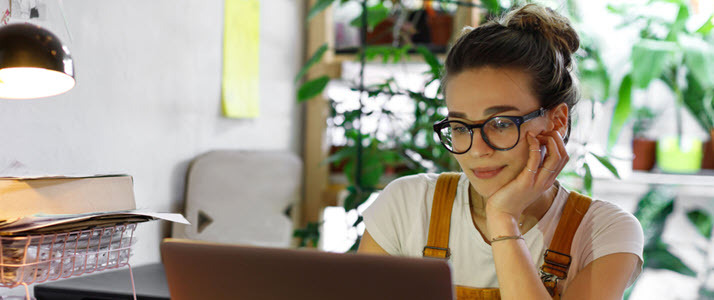 2020 has presented the U.S. workforce with a number of unprecedented changes. With social distancing guidelines in place, many companies have been forced out of their offices and into the virtual workspace.
From Zoom happy hours to virtual coffee breaks, companies around the world are adjusting to the new work normal, but not without growing pains.

Engaging an entirely remote workforce is no easy feat. While there is certainly a growing number of benefits to remote work, employers who want to reap the full benefits must first give their employees the tools they need to remain productive and engaged while working from home.
One of the best ways to boost employee engagement and productivity is through a modern and relevant benefits package. But with common perks such as free snacks, bottomless coffee and gym memberships no longer viable, employers must look for new ways to attract and retain college-educated workers.
The Millennial Benefit Preferences Study found that the average employee prefers student loan repayment two times more than 401(k) contribution and health insurance, seven times more than food, 11 times more than gym memberships and 12 times more than enhancements to the workplace environment. With more than 45 million borrowers collectively holding over $1.5T in student debt, student loan repayment is a meaningful benefit that employees want.
As remote work continues for some companies, and others begin to return-to-work, student loan repayment can help employers in every industry boost engagement and productivity, helping alleviate the pressures of student debt on employees. When employers offer student loan repayment, they may see 36% longer employee tenure, 13% faster hiring timelines and increased productivity and attendance among their workforce.
With the Peanut Butter student loan assistance solutions available on ADP Marketplace (available for ADP Vantage HCM®, ADP Workforce Now® and RUN Powered by ADP®), employers define eligibility once, then the app can automatically invite newly eligible employees to enroll and automatically suspend employees who are no longer with the company.
For more information on student loan repayment or student loan resources, visit the Peanut Butter on ADP Marketplace.