What to Pack (and What to Toss) When Moving to Cloud-Based HR and Payroll — Part 1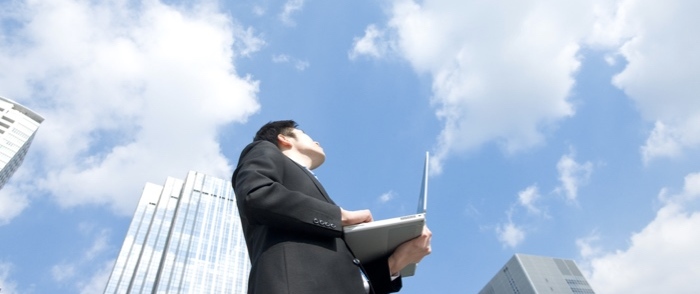 HR leaders need knowledge about key benefits and potential pitfalls of moving to the cloud.
There's no denying the impact of enterprise cloud computing. As our recent webinar, Do You Know What to Pack for a Move to the Cloud?, reports, 77% of enterprises have at least one application or a portion of their infrastructure in the cloud. Organizations are also on track to spend more than $3.5 million this year on cloud migrations, including ERP, payroll and other administrative tools for human resource teams.
The result is a potential paradox: While moving to cloud-based HR and payroll offers significant advantages, bringing too much baggage can increase complexity and reduce the efficacy of key processes. Solving this payroll problem requires HR leaders to equip themselves with the knowledge necessary to take stock of current conditions and make the tough decisions before heading into the cloud. Here's what you need to know.
Making the Case
Before HR pros can get their digital house in order, they need to make the case for cloud-based payroll and ERP services to C-suite executives. While increasing familiarity with the cloud has helped raise the profile of this remote solution in the boardroom, executives are often reluctant to move critical processes like payroll off-site.
When you talk to the C-suite, come prepared with key cloud use cases, including:
Data centralization — By collecting and combining multi-source data, organizations can better prepare to handle changing payroll requirements around compliance and reporting.
Self-service solutions — IT and HR time is expensive. Cloud-based solutions can provide self-service options that enable employees to access and adjust payroll data securely and on-demand.
Cost control — Legacy systems can appear cost effective, but they may require significant resources to maintain and upgrade. Cloud services include automatic updates and clear-cut payment structures for better management of HR budgeting.
It's also worth advocating for the use of trusted partners as the costs and challenges of maintaining ERP infrastructure on-site rapidly increase. As the webinar highlights, ADP has already helped more than 850 clients make the cloud transition. In almost every case, customers opted for an ERP integrator to help integrate and deploy critical services, including tax remittance, wage garnishment and wage payment.
Cleaning House
As Network World notes, 80% of businesses are now shifting some of their workloads back to on-premise servers or private cloud solutions, with many citing security and performance concerns. This means that once the C-suite is on board, HR teams need to take the lead by cleaning house. While some solutions will make the jump and some may need to stay behind, anyone who's ever moved into a new place knows that some of the clutter you've accumulated over the years is destined for the trash.
With today's public cloud alternatives, it's no longer a question of if organizations will move ERP and payroll to the cloud — it's when.
Start with a look at legacy solutions. In some cases, these may be proprietary applications that simply aren't designed to handle cloud-based connectivity, and in other cases, they may be pen-and-paper processes. As recent Deloitte data shows, manual entry issues still top the list of payroll concerns for enterprises.
To put it simply, these processes aren't worth saving. Proprietary apps won't play well in the cloud, and manual processes have no place in an automated, data-driven world. While HR teams should expect some pushback owing to process familiarity, cleaning house is the first priority in moving to cloud-based HR and payroll.
Learn more
Read the first article in this two-part series: What to Pack (and What to Toss) When Moving to Cloud-Based HR and Payroll — Part 2
Listen to ADP's on-demand webcast, Do You Know What to Pack for a Move to the Cloud?