COVID-19 Pulse Survey: The Challenges, Actions, and Outlook for Small and Midsized Businesses (Part 3)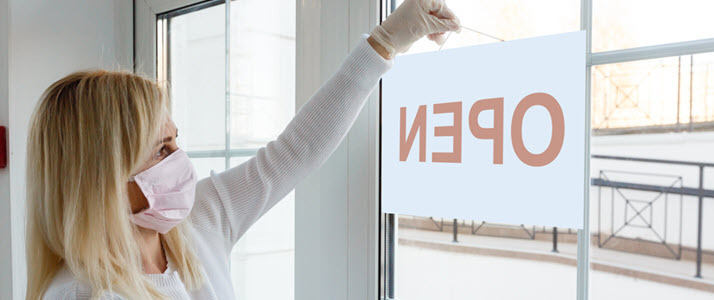 In this survey, we defined small businesses as 1-49 employees and midsize businesses as 50-999 employees. The third survey was conducted April 29 –May 2, 2020.
The first survey took place during the passing of the CARES act (March 25-28, 2020), and the second survey took place after the CARES act was in effect (April 7-9, 2020).
It has been three weeks since we surveyed small and midsize businesses. This week's results suggest that while challenges remain, businesses are actively working on plans to bring employees back to work.
Click the infographic image below to see the details or click here.

Related content
Visit the ADP Employer Preparedness Toolkit for critical information and helpful resources on the CARES Act, FFCRA, PPP and much more.
Get customizable email templates and in-depth information on direct deposit, recent legislation and other valuable topics in the COVID-19 Employee Communications Toolkit.
Source: ADP COVID-19 Employer Pulse Surve: April 29—May 2, 2020. Defined small business (1-49 employees) and midsize business (50-999 employees).
ADP, the ADP logo and Always Designing for People are trademarks of ADP, LLC. Copyright © 2020 ADP, LLC. All rights reserved.