Back to Work in China: Operational Insight for Navigating the New Normal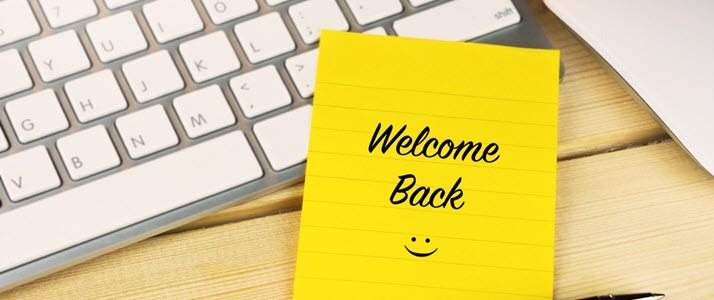 With staff going back to work in China, what's changing for enterprises? What's the same? And what can American businesses learn about operating in the "new normal"?
We are now moving down the long road to recovery. Many countries are easing restrictions on citizens and businesses as case outlooks improve and data modeling shows positive progress. But this is uncharted territory — how should U.S. enterprises already reeling from the sudden shift to remote work pivot back toward in-person operations as rules and regulations continue to emerge?
The process of going back to work in China is offering an evolving, real-time road map to help organizations prioritize key processes and prepare for potential challenges. We recently reached out to Jessica Zhang, ADP's General Manager for North Asia, to learn more about the changes and challenges that arise when "business as usual" is anything but.
Navigating the New Normal
ADP: When did businesses reopen in China, and what circumstances led to the reopening?
Zhang: Businesses began reopening in early April. In the Shanghai Pudong business area, where the ADP office is located, many of the buildings were at 80% occupancy as we reached the end of April. Many of the local coffee and lunch places were also re-opening to serve office workers, as were some of the major Shanghai shopping districts.
ADP: What are some key considerations for business owners before opening?
Zhang: Business owners should think about how they prepare comprehensive office reopening plans and should consider things like:
Communications – proactive and clear communications and training for employees on new procedures.
Facilities and Supplies – consider adding deep cleaning processes, distributing PPE to employees and re-evaluating access points.
Space – Review offices layouts to provide extra space for workers, reduce common touch points and increase cleaning frequency.
ADP: What workplace and compliance regulations have changed?
Zhang: The precautions and controls mandated by the Chinese government in outside environments now apply inside the workplace. For example, the directive to wear masks when outside your home now extends to the office environment. In addition, the Chinese government introduced a Health QR code mobile app to track each person's status by color code — green, yellow, and red — which must be shown to enter every business, and is also mandatory to enter the workplace. Finally, 1-meter safe social distancing along with increased sanitizing and disinfecting protocols now extend inside the workplace.
ADP: How has the workplace environment evolved?
Zhang: In addition to the mandated environmental changes making their way into the office, several other changes have been instituted by many businesses across Shanghai and China:
Workers must take their temperature at home daily before leaving for work.
Work/break schedules may include varying working shifts to avoid the rush hours and reduce contact.
Employees may be required to take their laptop or mobile devices home every day when they leave the office, so they are prepared to work from home if the public health situation changes.
Meeting rooms may require safe distancing, which limits the number of attendees. Employees who cannot fit safely into the meeting room attend meetings virtually from their desk.
All staff are asked to clean their hands using provided sanitizer before entering shared office areas.
Staff members complete random checks periodically to ensure all protocols are being followed.
ADP: What advice do you have for U.S.-based business owners preparing to go back to work?
Zhang: My advice is three-fold:
First, prepare a comprehensive office return plan that covers social distancing, usage of and proper stocking of PPE, increased office cleaning, hand hygiene and use of disinfectants.
Next, prioritize upfront communication with your employees and provide comprehensive training to confirm they fully understand new office expectations.
Finally, opt for a gradual transition approach. This helps confirm protocols are working as intended and provides the opportunity for adjustment.
Positive Potential
Despite the challenges that come with reopening businesses, Zhang points to the potential of significant culture shifts around staff support, remote work opportunities and corporate communication best practices. Discover more with our in-depth look at some of the positive — and potentially permanent — changes that are emerging as organizations navigate the new normal of post-pandemic operations.
Learn more
Looking Beyond the Curve: Recovery & Engagement in the New World of Work - In this complimentary virtual summit, you'll hear from our expert panels on what employers need to know about safely and effectively returning to work.