7 Steps to Protect Employees, Manage Business Risk and Maintain Engagement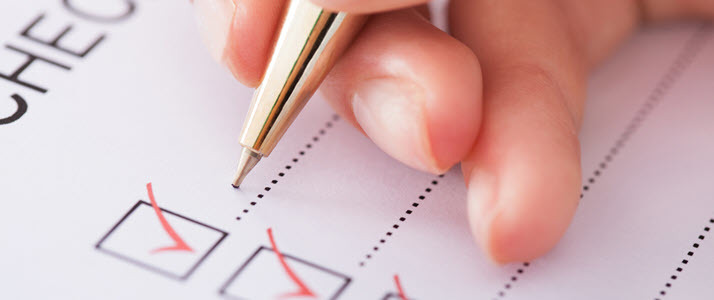 Review these immediate, near-term and long-term steps to see which may be helpful to your business right now and in the future.
Today's landscape continues to present new challenges for business leaders who must balance the interests of customers and the safety and well-being of their staff. While operational and financial hurdles are top of mind for business owners, managing the impact on employees is also crucial. In addition to health and safety policies, there are changes to teams, departments and business units due to social distancing among other things. Employee engagement and productivity should remain top-of-mind. The right proactive message – one that demonstrates balance, resolve, transparency and a commitment to people's well-being – can go a long way toward mitigating these risks. Here are seven key steps for effectively managing the HR dimensions of an unforeseen business challenge.
Crisis Leadership
Maintain business continuity
Leaders should be seen leading. This means having a practical, far-reaching approach to ensuring business continuity; having contingency plans in place should the situation worsen or be prolonged; demonstrating concern for the health and safety of employees; and communicating these plans while providing timely updates about how the situation is impacting key stakeholders.
Immediate
Review, update and implement business continuity plans
Identify critical roles and stakeholders for response communications.
Start scenario planning "what if" analysis to have mitigation plans ready and available if needed.
Convey leadership's focus and commitment to the business and its employees.
Near-term
Monitor external and internal developments; model impacts on the workforce.
Review effectiveness of initial actions and correct course as needed.
Develop recovery time and recovery point objectives.
Long-term
Conduct a post-crisis review of policies and actions taken.
Modify business continuity and risk management plans to incorporate lessons learned.
Update workforce planning models.
2. Deliver clear, frequent communications
Take the lead in creating and executing an employee communications plan to convey important company policies, health and safety guidelines from credible sources (e.g., CDC, WHO) and provide proactive updates as needed to stay ahead of developments.
Immediate
Test emergency communication channels.
Identify key resources to monitor credible sources of information and identify and communicate updates that impact the workforce.
Arm employees with the information they need to keep themselves safe in the moment and as the situation unfolds.
Provide any new working guidelines (e.g., travel restrictions, take laptops home every night).
Provide additional communication guidance to support line managers communicating directly with employees.
Near-term
Provide a channel for real-time updates as the situation progresses.
Point to relevant employee programs, tools and benefits already in place to support employees.
Long-term
Conduct post-incident audit of communication effectiveness.
Institute changes as needed.
Workforce Health Maintenance
3. Maintain employee health – onsite and while telecommuting
While many have chosen or been compelled to institute remote working, companies continuing to operate workplace facilities for essential services should take extra precautions to ensure employee safety. Steps taken should comply with all workplace health and safety regulations as well as any additional steps needed to prevent the spread of the virus.
Immediate
Institute enhanced work-site sanitation practices (e.g., social distancing, increased workplace cleaning procedures).
Provide guidance to employees on what to do if they are impacted.
Modify travel policies.
Modify visitor policies at all facilities.
Direct employees to your health and wellness benefits, including EAP programs/resources
Near-term
Evaluate potential facility closures, staff rotations and temporary reassignments.
Provide appropriate guidelines (i.e. self-care instructions).
Specify return-to-work policies.
Long-term
Assess impact of shutdowns.
Review policies to identify opportunities for permanent change to employee health and wellness programs.
4. Review employee paid time off policies
Review your absence and PTO policies and analyze them in light of the unique challenges that the incident presents to employees and their families. For example, some organizations are adjusting, at least temporarily, the number of allowable PTO or sick days; others are using more discretion in excusing absences. HR and payroll leaders need to partner to analyze the feasibility and potential impact of such changes and ensure effective implementation.
Immediate
Assess existing PTO and time-off policies.
Refer to country/state/local regulations – both current and new (e.g., FMLA, Sick leave, EU Working Time Directive) to ensure that changes to time-off plans are compliant.
Define if alternative provisions are appropriate for your workforce, i.e., adding or extending sick time, enabling time off to care for sick family members (if not already allowed).
Review attendance policies.
Remind non-exempt employees to track time worked as normally required as well as time away from work, evaluate trends for actionable insights
Model potential impact on business continuity and financials.
Near-term
Model various staffing scenarios, including reduction in work hours and furloughs.
Develop contingency plans to prepare for possible alternative situations.
Long-term
Assess impact of policy changes and adjust as needed.
Closely monitor ongoing changes in staffing needs.
Determine feasibility of permanently modifying absence and PTO policies.
5. Expand virtual working
Whether by choice or by instruction from local government, many employers are encouraging those who can perform their job remotely to do so. Enable the expansion of virtual working by providing collaboration and productivity tools e.g., messaging, shared storage, digital dashboards, and audio and web conferencing.
Immediate
Evaluate the feasibility of remote work arrangements for both exempt and non-exempt employees.
Determine guidelines for tracking time and any role-specific restrictions.
Expand policies for those who can work remotely.
Set reasonable expectations, including protecting confidentiality and data security.
Assess overtime and payroll tax implications.
Determine collaboration/productivity tools required and work with the IT organization to ensure such tools are available.
Document a formal policy for approvals and any eligible expenses.
Near-term
Plan communication protocols and policy for work-from-home employees.
Provide guidance for managers leading newly remote teams.
Monitor closely for productivity issues and provide needed support.
Stay on top of employee engagement.
Review/adjust policies as needed.
Long-term
Assess results.
Identify opportunities to update policies and practices.
6. Maintain essential HR/payroll operations
Maintaining HR and payroll operations without disruption is imperative. Digital technology can help by letting employees validate a timecard, check a schedule, request a sick day or switch a shift with a colleague.
Immediate
Provide mobile access to pay and time and attendance information and functionality.
Review electronic payment capabilities including direct deposit and pay cards for the organization.
Implement a mandatory electronic payment policy, where allowed by law.
Near-term
Use technologies such as optical scanners and RPA to digitize manual processes.
Encourage employees to sign up for electronic payment.
For employees without bank accounts, consider pay cards or on-demand pay.
Long-term
Consider instituting permanent changes to payment methods and policies to address gaps made visible during unforeseen incidents.
7. Keep up with legal compliance
Legal regulations are changing at a near-constant pace. In the past few weeks a flurry of paid sick time and paid family leave laws have been enacted on State and local levels. Staying current and compliant on federal, state and local laws is essential.
Immediate
Stay up to date on current legislation – State, Local and Federal and their interaction.
Review and update your existing policies and practices to ensure compliance.
Protect employees' privacy.
Near-term
Update your handbook and make it available to all employees and managers.
Train supervisors and managers.
Conduct periodic audits to ensure compliance.
Long-term
Stay tuned for regulatory updates.
Establish governance processes to ensure compliance.
The current landscape presents many challenges and opportunities for employers to review or enhance business continuity planning, workforce well-being and corporate reputation. Decisive and empathetic leadership, agility in adjusting HR policies, and clear, timely communication are critical to successful managing through an unforeseen incident. Companies seen as doing right by their employees will earn priceless capital in the form of strengthened brand reputation and employee engagement.
Organizations can begin addressing these steps anytime – it's never too late to evaluate. And for those that have already taken some or all of these steps, this checklist can serve as a periodic reference point.
Related Resources
Protecting your workforce and understanding policies as your organization responds to COVID-19; see available webcasts here.
Get customizable email templates and in-depth information on direct deposit, recent legislation and other valuable topics in the COVID-19 Employee Communications Toolkit.
Find FAQs, checklists, webcasts, and the resources to help you protect and manage your workforce here: ADP Employer Preparedness Toolkit — Coronavirus Disease (COVID-19)
Created in collaboration with The Hackett Group, an intellectual property-based strategic consultancy providing HR and Payroll leaders with benchmarking, best practices guidance, and transformation assistance in the pursuit of continuous improvement.