The Workplace Equality Picture in Europe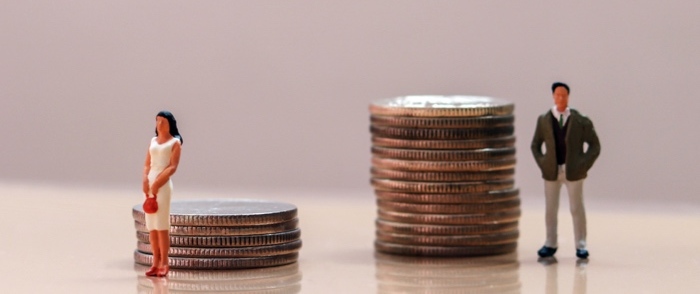 It's HR's job to stop discrimination — and that's not just an ethical obligation. Workers are increasingly aware of their employers' efforts to fight discrimination and are watching that conduct closely.
When HR leaders think about gender discrimination in the workplace, they tend to picture being passed over for promotions or outright sexual harassment, but new research on workers in the EU shows that a wide spectrum of discrimination concerns can affect worker attitudes.
New figures from ADP's Workforce View in Europe 2019 show that the overall level of discrimination in the workplace does seem to be falling, but age- and gender-based discrimination in particular still offer areas for organizations to accelerate their efforts.
"Our research suggests that while age is the most common factor driving workplace discrimination, gender still plays a major role," says Don McGuire, President of Employer Services International at ADP. "In particular, younger workers are reporting that gender discrimination continues to be an issue for them."
Young Workers and the Perception of Discrimination

Age is again the most common reason for discrimination (affecting 9% of workers) followed closely by gender (affecting 7% of workers), and these two factors are connected in potentially surprising ways.
In its analysis, ADP found that younger employees are reporting more gender discrimination than employees over 45. This may have more to do with attitudes than different lived experiences, as younger employees tend to be more aware of the range of actions that could constitute harassment and are therefore more likely to consider an action problematic.
According to ADP, while 3% of male employees reported they had encountered gender discrimination, that figure jumped to about 10% for female employees. More than 30% of all employees reported encountering discrimination of some kind. On the other hand, that 30% still represents a downturn from 34% in the preceding period.
Pay Disparity Is a Key Issue

Although there have been recent strides toward improvement, the gender pay gap remains constant, reports The Guardian.
ADP found that more European workers support a system for reporting and addressing the gender pay gap this year (27%) than last (22%). More striking is the fact that 60% of European workers and 72% of female European workers said they would consider looking for new employment if they found out their organization had an unfair gender pay gap.
Not only can gender-based discrimination lead women to seek other opportunities or emotionally check out of their jobs, but it could actually lead many men to do the same. The gender pay gap is clearly still a very real issue for female workers all over the world, and it can cause serious problems for businesses that choose to leave the problem unaddressed.
This is likely one reason for younger workers' higher level of perceived discrimination. Younger employees are more apt to use social media and other platforms to compare pay and are also more likely to discuss their compensation packages openly in person. This means they can discover even modest gender pay disparities that prior generations of employees might have missed.
"The best way to avoid losing your talented female employees is to make sure they are appreciated and treated fairly," says McGuire. "And the best way to do that is to make sure that they actually are treated fairly, in particular with respect to pay and promotion."
Use Education to Combat Gender Discrimination in the Workplace

ADP's ongoing research in North America shows that the pay gap is a problem everywhere, not just in the EU. American businesses have seen compensation types beyond pure monthly pay undercut the push for parity in salary numbers, as U.S. women have, for example, gone without fair bonus pay.
"The key is not to focus on any one type of discrimination to the point that the others seem less important," says McGuire. "Age, racial, and all other forms of discrimination can affect just as many employees and cause just as many problems in the workforce."
Remember to account for less-talked-about issues as well, such as those which affect people with disabilities or health or mental health concerns.
EU Workers Are Demanding Better of Their Employers
It's HR's job to stop discrimination — and that's not just an ethical obligation. Workers are increasingly aware of their employers' efforts to fight discrimination and are watching that conduct closely. ADP's research shows that, in the EU at least, employees are willing to look for outside work if they disagree with the conduct of their organization's executives.
This can all work to your advantage, of course. If your organization can maintain a stellar reputation for fairness, it can help attract top-notch talent.
Benchmarking powered by ADP DataCloud offers the unmatched ability to compare your workforce data to market averages, based on real, up-to-date anonymized and aggregated HR and pay data from ADP's U.S. client base of over 30 million employees. Click here for more information.